RENESAS ELECTRONICS CORPORATION
The R-IN32 series supports development of CC-Link Family compatible products.

Providing total solutions to support customer product development, including LSI, development tools, and sample software and drivers.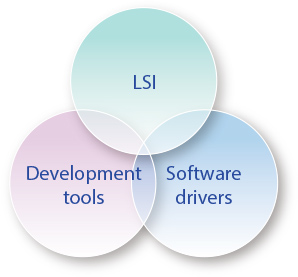 The "R-IN32 series" developed by Renesas Electronics for industrial communication is a product that can be used for slave device development for CC-Link Family products.
As a total solution including development tools such as an Arm development environment and development kit as well as sample software and drivers, and of course LSI, speedy and easy product development is possible.
In addition, various communication protocols including CC-Link Family are supported, allowing development as a platform.
The R-IN32 series is compatible with various CC-Link Family communication.

R-IN32M4-CL3
Supports Intelligent device station of CC-Link IE Field.
Supports CC-Link IE TSN class B. Achieves highly accurate time synchronization and time-division communication.
The R-IN32M4-CL3 can realize "high-speed real-time response" and "high-precision communication control" that are important for Industrial ethernet communication.
Feature
Time synchronization accuracy between devices ± 1us or less

Integrate 2port GbE PHY, CPU, RAM(1.3MB) into One chip

Inheriting multi-protocol support by R-IN engine

Reduced mounting area due to small package and built-in PHY regulator

Low power consumption (35% reduction with R-IN32M3-CL2)
*Please refer to the catalog "CC-Link IE TSN Compatible Product Development Method Guide" for more details.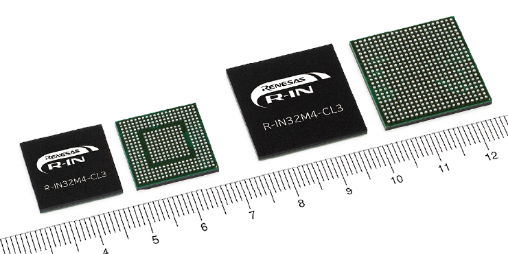 R-IN32M4-CL3

Evaluation tool
This kit simplifies development and evaluation of a product.
Start software development for CC-Link Family now!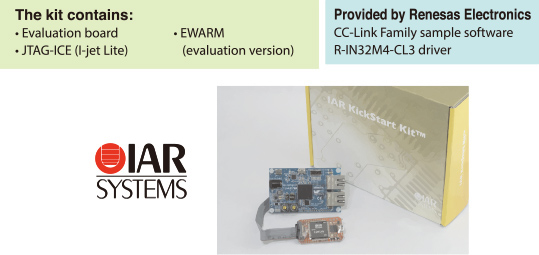 The evaluation board equipped with various peripheral functions
enables you to evaluate R-IN32M4-CL3 comprehensively.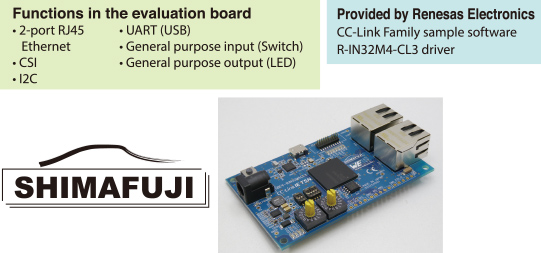 Contact addresses
Renesas Electronics Corporation
5-20-1, Josuihon-cho, Kodaira-shi, Tokyo, 187-8588, Japan
Phone : +81-42-320-7300
Fax : +81-42-327-8656
URL : http://www.renesas.com

CC-Link Partner Association (CLPA)
Members Site
Login