RENESAS ELECTRONICS CORPORATION

"R-IN32M4-CL3" is a communication LSI for CC-Link IE TSN Class B remote station.
CC-Link IE TSN is realized on a single chip by installing 2 port Gigabit Ether PHY, CPU, and large-capacity memory. In addition, OS and software necessary for development are included to realize smooth product development.
Developable Stations / Certification Classes

Development Method
Provides all hardware, software and development environment necessary for CC-Link IE TSN communication.Evaluation can be started immediately according to the procedures in the startup manual.
Communication LSI
CPU Cortex-M4 large capacity memory
CC-Link IE TSN dedicated hardware
2 port Gigabit Ethernet PHY
Software
CC-Link IE TSN remote station
CC-Link IE Field intelligent device station
TCP/IP stack, peripheral driver
Project file for master station
Manual
Hardware manual
Users manual
Startup manual
etc.
Evaluation board
Evaluation board with R-IN32M4-CL3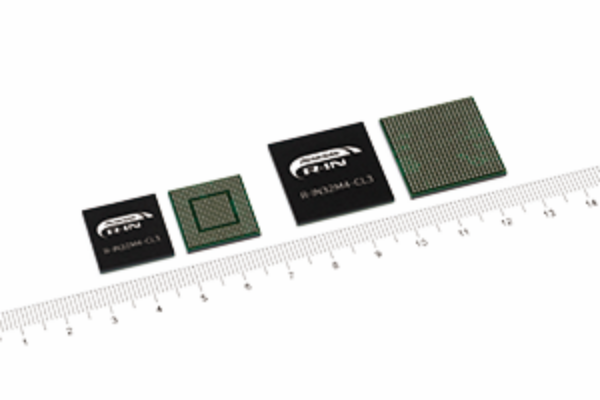 Features and benefits of development methods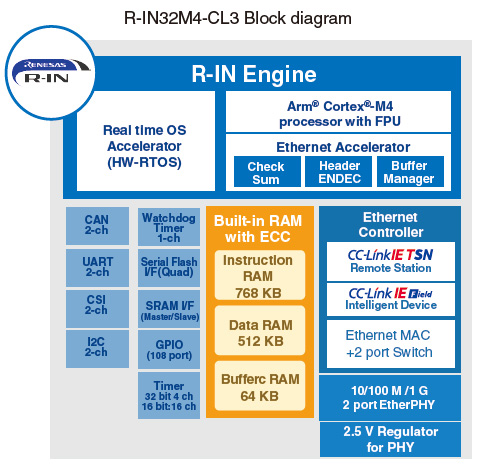 Contact Information
TOYOSU FORESIA, 3-2-24 Toyosu, Koto-ku, Tokyo 135-0061, Japan
For inquiries regarding products, samples, or purchases, please contact your local sales representative or distributor.
URL : https://www.renesas.com/jp/ja/support/contact.html


*Or contact your local CLPA office
CC-Link Partner Association (CLPA)
Members Site
Login