CC-Link|Device|Gateway

Gateway designed to connect UNI-WIRE HX system to CC-Link Network
CC-Link|Device|Miscellaneous
Closed-loop control with Stepping motor and Rotary encoder for HIGH ACCURATE CONTROL in Gripping force, Positioning and Speed.
The CC-Link controller is a high performance product that has been designed to build a variety of assembly and transport task applications by configuring the desired gripping strength and speed settings of the gripping operation of workpieces, through CC-Link and in combination with Electric Gripper.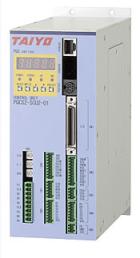 I realize wiring-saving as soon as IO wiring work cries by CC-Link adoption.
The transmission and reception of the data such as a set point, the present value simpleness.