CC-Link partner product information
CC-Link IE TSN|Peripheral devices|Wiring products
Hirschmann Automation and Control KK.
GECKO: Light managed DIN Rail Ethernet Switch
Smallest managed Industrial Ethernet switch by Hirschman Automation & Control Gbmh.
CC-Link IE TSN Class A
Communication Speed: 10/100Mbps
Network management tools enable tasks to be worked on remotely
Reduce Energy use.
Feature
As one of the smallest managed industrial Ethernet switches on the market, GECKO switches guarantee reliable data communication and provide security, diagnostic and redundancy functions at an outstanding price, setting new standards in cutting long-term operating costs.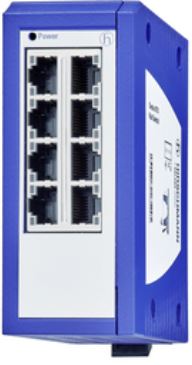 | | |
| --- | --- |
| Authentication Class | A |
| Communication speed | 100Mbps |
| External dimensions | |
| Mass | |
| Standard Price | |
Contact
[Japan]

Company name : Hirschmann Automation and Control K.K.
Address : Level 3, Marunouchi Nijiubashi Building, 3-2-2 Marunouchi Chiyoda-ku Tokyo 100-0005 Japan
Telephone : 03-6837-9613
Mail : japan.sales@belden.com
BELDEN Locations
https://www.belden.com/about/locations

[China]

公司名称 : BELDEN - People's Republic of China
e-mail : china.marketing@belden.com
BELDEN Locations
https://www.belden.com/about/locations

[Korea]

회사명 : BELDEN - South Korea
주소 : 18F, Taesuk Bldg, Mabangro, 10gil 5 Seocho-gu Seoul 06775
전화번호 : +82-2-3497-0331
e-mail : korea.sales@belden.com

[Europe]

Company name : BELDEN & Hirschmann - Germany
Address : Stuttgarter Strabe 45-51 Neckartenzingen 72654 Germany
Telephone : +49.(0).7127/14.0
Mail : inet-sales@beldn.com
BELDEN Locations
https://www.belden.com/about/locations

[US]

Company name : BELDEN USA
Mail : info@belden.com
BELDEN Locations
https://www.belden.com/about/locations

[India]

Company name : BELDEN - Mumbai
Address : Unit 2001 to 2003, 20th Floor, Kailas Business Park, A Wing Veersawarkar Road, Vikhroli (W) Mumbai 400079
Mail : india.sales@belden.com

[Other]

公司名称 : BELDEN - Singapore
地址 : 83 Clemenceau Avenue #07-01/04 UE Square Singapore 239920 Singapore
电话号码 : +65-6879-9800
e-mail : singapore.sales@belden.com
BELDEN Locations
https://www.belden.com/about/locations
Product details: https://www.belden.com/products/gecko

Search for a different product
CC-Link Partner Association (CLPA)
Members Site