CC-Link partner product information
CC-Link IE TSN|Peripheral devices|Cables・connectors
KURAMO ELECTRIC CO., LTD
FANC-IEF-P 25AWG×4P (Fixed Type)
25AWG stranded conductor type, being characterized by its flexibility.
Feature
Double shield (AL-PET tape + braid), noise resistance.
Oil resistance, heat resistance (75℃ ), flame resistance (vertical tray flame test), be compliant with CM of UL444.
FANC-IEF-P is a cable meeting the ANSI/TIA/EIA-568-B.2 Category 5e requirements.
CC-Link IE TSN recommended network wiring approved parts.
The FANC-IEF Series are twisted pair cables for CC-Link IE TSN compliance.
The FANC-IEF Series are designed for use in industrial Ethernet connection and PLC-to-PLC, PLC-to-host computer and other Ethernet connection.
The FANC-IEF Series are designed using oil resistant PVC sheath, allowing them to be used for cable wiring in oil environment.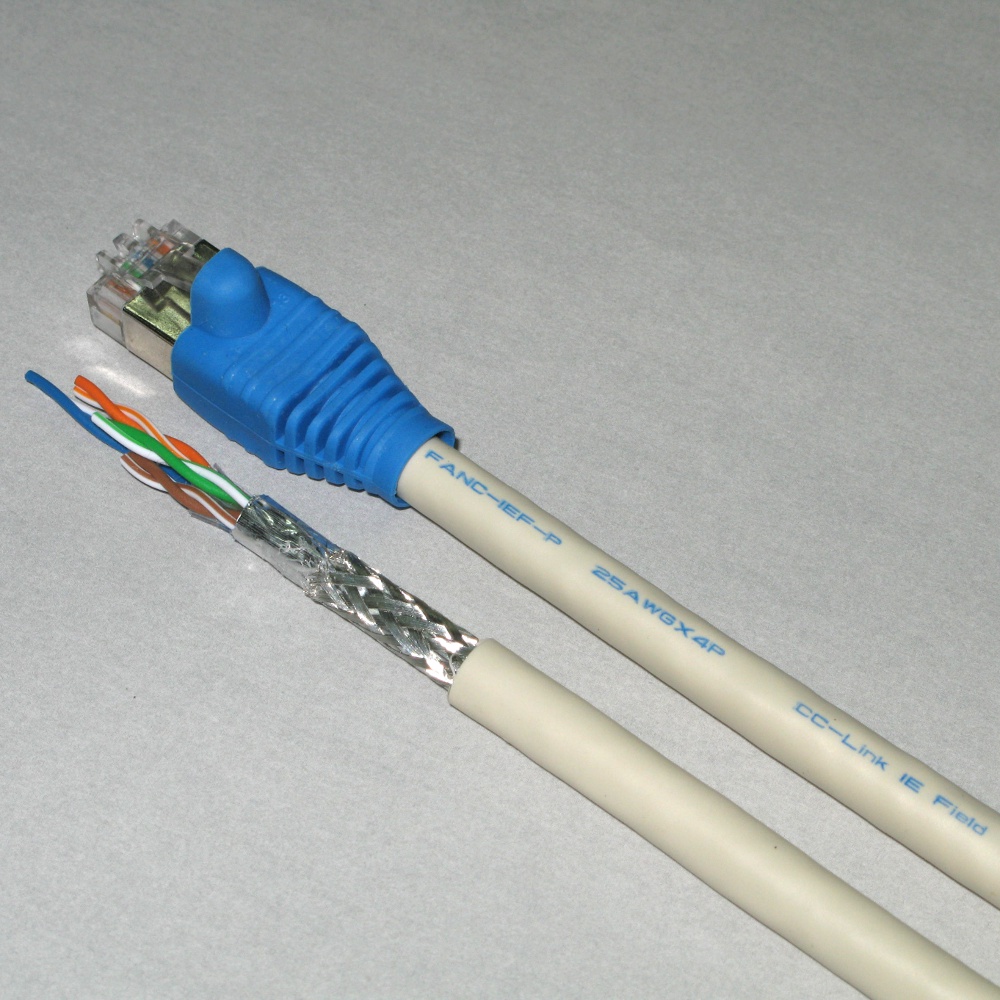 | | |
| --- | --- |
| Station type | ― |
| Number of stations occupied | ― |
| CC-Link version | ― |
| External dimensions | ケーブル外径 約6.7mm |
| Mass | 約55kg/km |
| Standard Price | お問合せください |
CC-Link Partner Association (CLPA)
Members Site