CC-Link partner product information
CC-Link|Device|Sensor・Encoder
Solartron Metrology Ltd
Orbit PLC Interface Module (PIM) - CC-Link
The PLC Gateway module provides a method of connecting PLC controllers to the Orbit® network data. The PLC Gateway runs the Orbit® network, takes data from the network and stores it in such a way that the PLC controller can access the data. With these gateways, the PLC does not need to handle the Orbit® Protocol.
Feature
Read data from up to 64 Orbit® modules (depending on CC-Link version, number of sations and extension cycles).
Provides power for up to 10 Orbit® modules.
DIN rail mounting.
Input Voltage + 24V DC.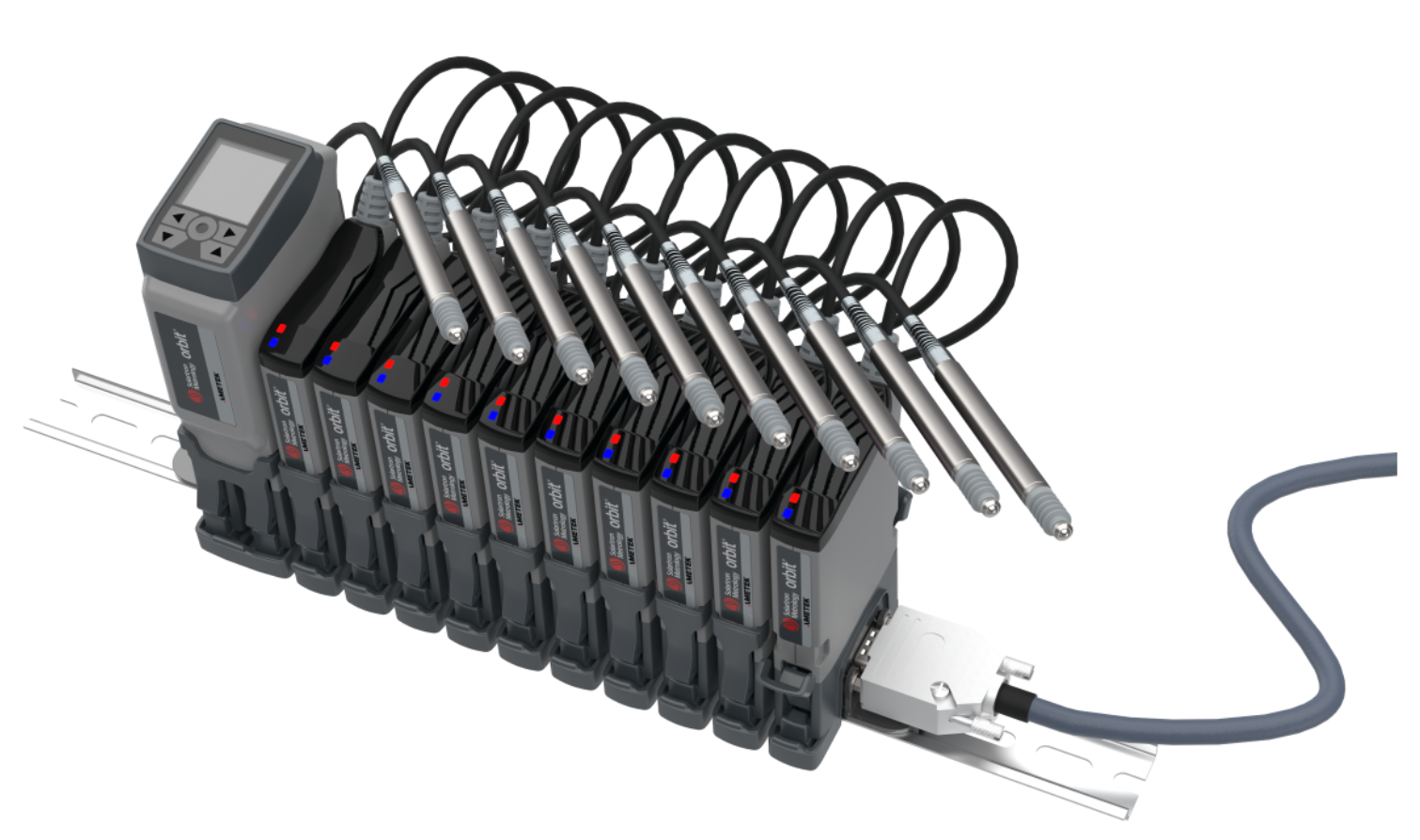 | | |
| --- | --- |
| Station type | Remote device station |
| Number of stations occupied | 1, 2, 3 or 4 station |
| Protocol version | 1.10,2.00 |
| External dimensions | 39 mm x 125 mm x 78 mm |
| Mass | 0.240kg |
| Standard Price | Contact for more information |
CSP+File
Contact
[Japan]

Company name : 長谷川 守 セールス窓口
Telephone : 03-4520-6654
Mail : mamoru.hasegawa@ametek.com

[China]

Company name : Ametek Commercial Enterprise (Shanghai) Co., Ltd
Telephone : +862157632509
Mail : china.solartronmetrology@ametek.com

[Korea]

Company name : Hanse Precision Ltd
Telephone : +82314776400
Mail : hsps@hsps.co.kr

[Taiwan]

Company name : Long Hong International Hightech Co., Ltd
Telephone : +889226011079
Mail : sales@lhcint.com.tw

[Europe]

Company name : Solartron Metrology
Address : Steyning Way, West Sussex, PO22 9ST
Telephone : +441243833333
Mail : sales.solartronmetrology@ametek.com

[US]

Company name : Solartron Metrology USA
Telephone : +18000735838
Mail : usasales.solartronmetrology@ametek.com

[India]

Company name : Versa Controls Measurement Technologies Pvt. Ltd
Telephone : +91 7722020796
Mail : sales@versacontrols.com
URL: https://www.solartronmetrology.com/

Product details: https://www.solartronmetrology.com/products/orbit-digital-measurement-network/orbit-modules-and-gateways/plc-to-orbit-interface/cc-link

Search for a different product
CC-Link Partner Association (CLPA)
Members Site