CC-Link IE Field|Peripheral devices・others|Cables・connectors
Panduit, Corp.
SPS6X88 Category 6A Shielded Modular Plug
Category 6A/Class EA, 8-position, 8-wire, shielded modular plug shall terminate Panduit 4-pair, 23-24 AWG, 100 ohm, solid or stranded shielded twisted pair cable with maximum conductor insulation diameter of 0.047 in. (1.19mm) and maximum jacket diameter of 0.300 in. (7.62mm).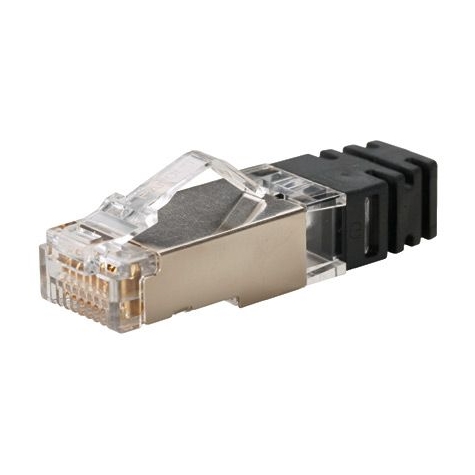 | | |
| --- | --- |
| Station type | |
| Number of stations occupied | |
| CC-Link version | |
| External dimensions | |
| Mass | |
| Standard Price | |
Contact
[Japan]

e-mail : jpn-toiawase@panduit.com


[China]

e-mail : CHN-CustomerService@panduit.com


[Korea]

e-mail : KOR-CustomerService@panduit.com


[Taiwan]

e-mail : CHN-CustomerService@panduit.com


[Europe]

e-mail : EMEA-CustomerServices@panduit.com


[US]

18900 Panduit Dr. Tinley Park, IL 60487
e-mail : cs@panduit.com

[India]

e-mail : IND-Customer_Service@panduit.com


[Other]

e-mail : bra-info@panduit.com (Brazil)
tp-cs-international@panduit.com (Latin America)
mex-customerService@panduit.com (Mexico)
URL: https://www.panduit.com/en/home.html

URL: https://www.panduit.com/en/products/copper-systems/connectors/modular-plugs/sps6x88c.html

Search for a different product
CC-Link Partner Association (CLPA)
Members Site