CC-Link partner product information
CC-Link IE TSN|Peripheral devices|Wiring products
MITSUBISHI ELECTRIC SYSTEM & SERVICE CO., LTD.
Industrial Switching Hub(CC-Link IE TSN Network Compatible)
Feature
Compact size with 5 ports. It has a wide operating temperature range and excellent vibration and shock resistance, making it suitable for production sites.
Transmission speed (10/100 / 1Gbps) and transmission method by auto MDI / MDI-X function and auto-negotiation function( full-duplex / half-duplex) can be automatically recognized.
Since it supports redundant power supply, sudden system down can be prevented.
Compatible with DC power supplies that are often used at production sites.
UL, CE, and FCC standards are supported, making it easy to certify the entire device.
It has passed the noise test standard of CC-Link IE and has high noise resistance performance.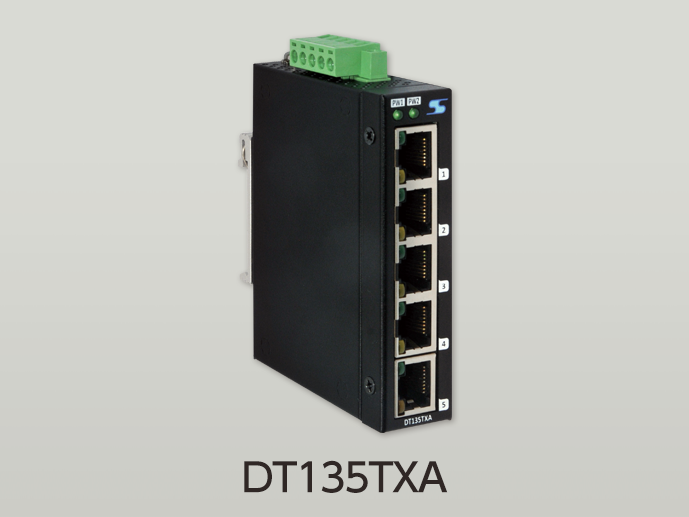 | | |
| --- | --- |
| Certification Class | A |
| Communication speed | 1Gbps,100Mbps |
| External dimensions | W23.5mm×H104mm×D80mm(including DIN rail attachment and Power supply terminal block) |
| Mass | 220g |
| Standard Price | 37,000 yen |
Contact
[Japan]

name : MITSUBISHI ELECTRIC SYSTEM & SERVICE CO., LTD.
e-mail : info@melsc.jp

[China]

For inquiries about products and purchase please mail us at following address.
e-mail : osb.webmaster@melsc.jp

[Korea]

For inquiries about products and purchase please mail us at following address.
e-mail : osb.webmaster@melsc.jp

[Taiwan]

For inquiries about products and purchase please mail us at following address.
e-mail : osb.webmaster@melsc.jp

[Europe]

For inquiries about products and purchase please mail us at following address.
e-mail : osb.webmaster@melsc.jp

[US]

For inquiries about products and purchase please mail us at following address.
e-mail : osb.webmaster@melsc.jp

[India]

For inquiries about products and purchase please mail us at following address.
e-mail : osb.webmaster@melsc.jp

[Other]

For inquiries about products and purchase please mail us at following address.
e-mail : osb.webmaster@melsc.jp
URL: http://www.melsc.co.jp/

Mail: info@melsc.jp

Mail: osb.webmaster@melsc.jp

Search for a different product