CC-Link partner product information
CC-Link|Device|Power reception and distribution device
MITSUBISHI ELECTRIC CORPORATION
Energy Measuring Unit EcoMonitorPlus (Model:EMU4-BM1-MB/EMU4-HM1-MB/EMU4-LG1-MB)
Energy Saving + Preventive Maintenance
(For CC-Link communication, the option CC-Link Communication Unit (Model:EMU4-CM-C) is required.)
Feature
It can be expanded without waste by building block system.
By lineup of insulation Monitoring Model (Model: EMU4-LG1-MB), it contributes to early detection of abnormalities (leakage current etc.) of production equipment and prevention of failure.
CC-Link Communication Unit can be connected to the system using CC-Link communication.
The current measurement time can be calculated and utilize the data in diagnosing production equipment service life and for performing preventive maintenance.
Device correspond to international standards of CE, etc. marking,UL and also meet demands for standards for embedded applications in oversea equipment.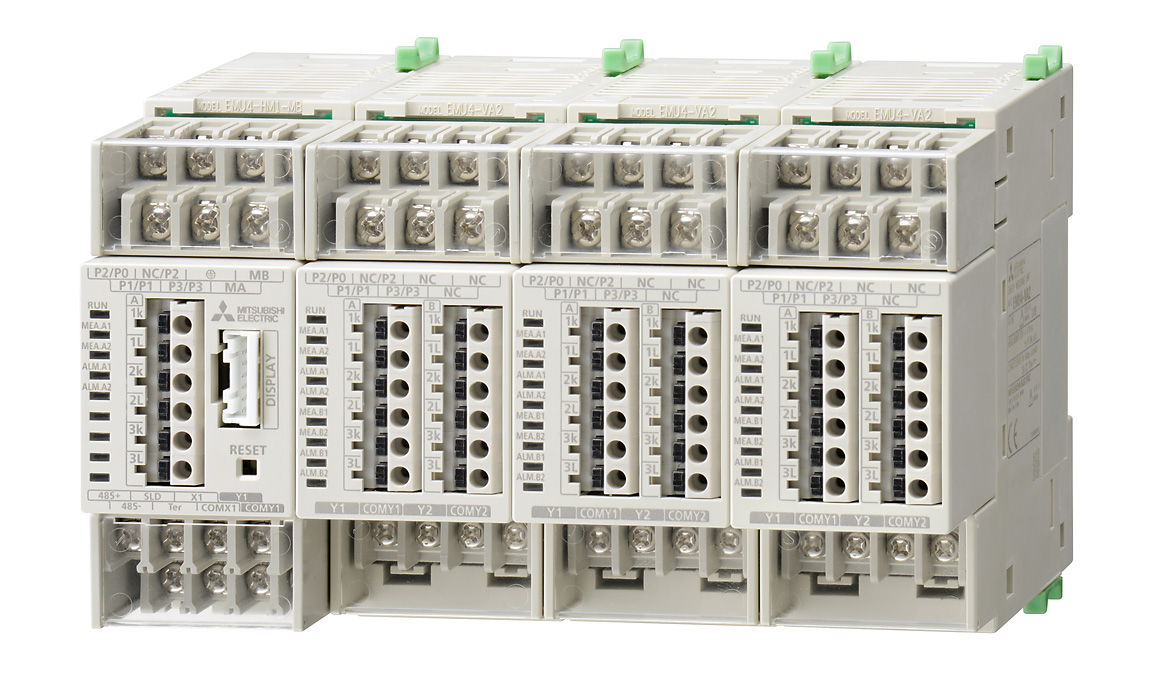 | | |
| --- | --- |
| Station type | Remote Device Station |
| Number of stations occupied | 1 Station |
| Protocol version | Ver.1.10/Ver.2.00 |
| External dimensions | 37.5(W)×90(H)×94(D)[mm] |
| Mass | 0.2[kg] |
| Standard Price | |