CC-Link partner product information
CC-Link|Slave|Miscellaneous
MELEC Inc.
Motion controller F-3300/CC
F-3300/CC is a 4-axis controller for servo and stepping motors for CC-link.
Feature
F-3300/CC provides the parameter settings, origin detection drive, positioning drive with CC-link communication.


The 32-bit width address counter and the maximum output frequency of 10MHz enables high-precision, high-speed positioning.

Also equipped with a multi-functional 32-bit pulse counter, and 16-bit pulse differential counter, the F-3300/CC has a variety of application such as counting feedback pulses from the servo driver, detecting step-out of the stepping motor with an encoder.
The applications also include interrupt output and external signal output using the comparator function of each counter.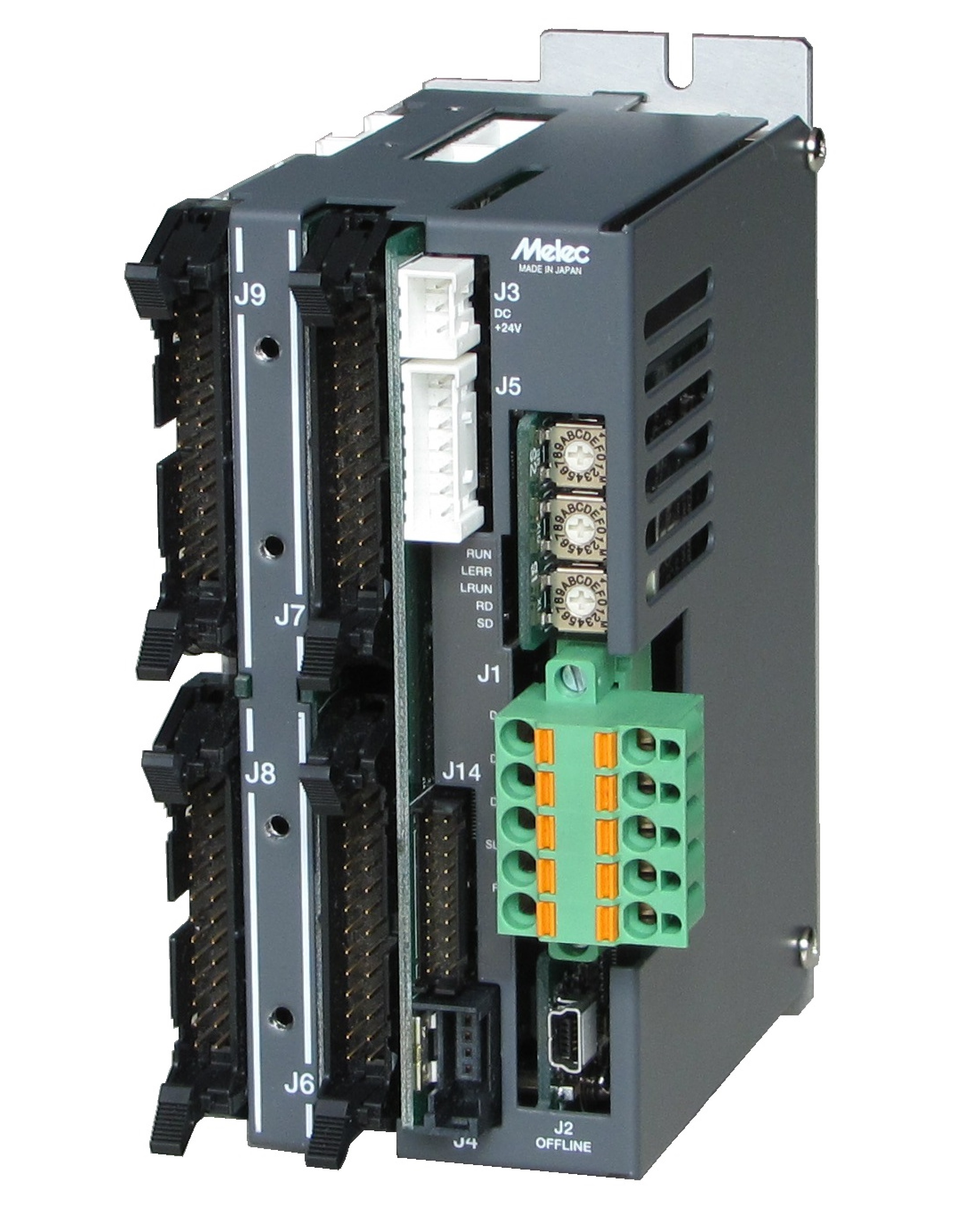 | | |
| --- | --- |
| Station type | Remote device station |
| Number of stations occupied | 4 stations |
| Protocol version | Ver1.10 |
| External dimensions | 65.1(W) × 100(H) × 124(D) [mm] |
| Mass | 0.45kg |
| Standard Price | |
Contact
[Japan]

name : Melec Inc. Control equipment marketing department
phone : (042)664-5384
e-mail :
other :
URL: http://www.melec-inc.com

Search for a different product