CC-Link partner product information
CC-Link IE Field|Device|PLC
MITSUBISHI ELECTRIC CORPORATION
MELSEC iQ-F Series CC-Link IE Field Network Intelligent device station module FX5-CCLIEF
FX5-CCLIEF is an intelligent function module. It can connect MELSEC iQ-F series FX5 CPU modules on CC-Link IE Field Network as an intelligent device station.
Feature
The input/output data of FX5 PLCs can be operated as those of the master station by cyclic transmission.
The master station can directly access the devices of FX5 PLC connected to FX5-CCLIEF by transient transmission. Communications with other stations on other networks can also be made.
Parameters for FX5-CCLIEF can be set using software, GX Works3. Creating parameter setting programs is not necessary.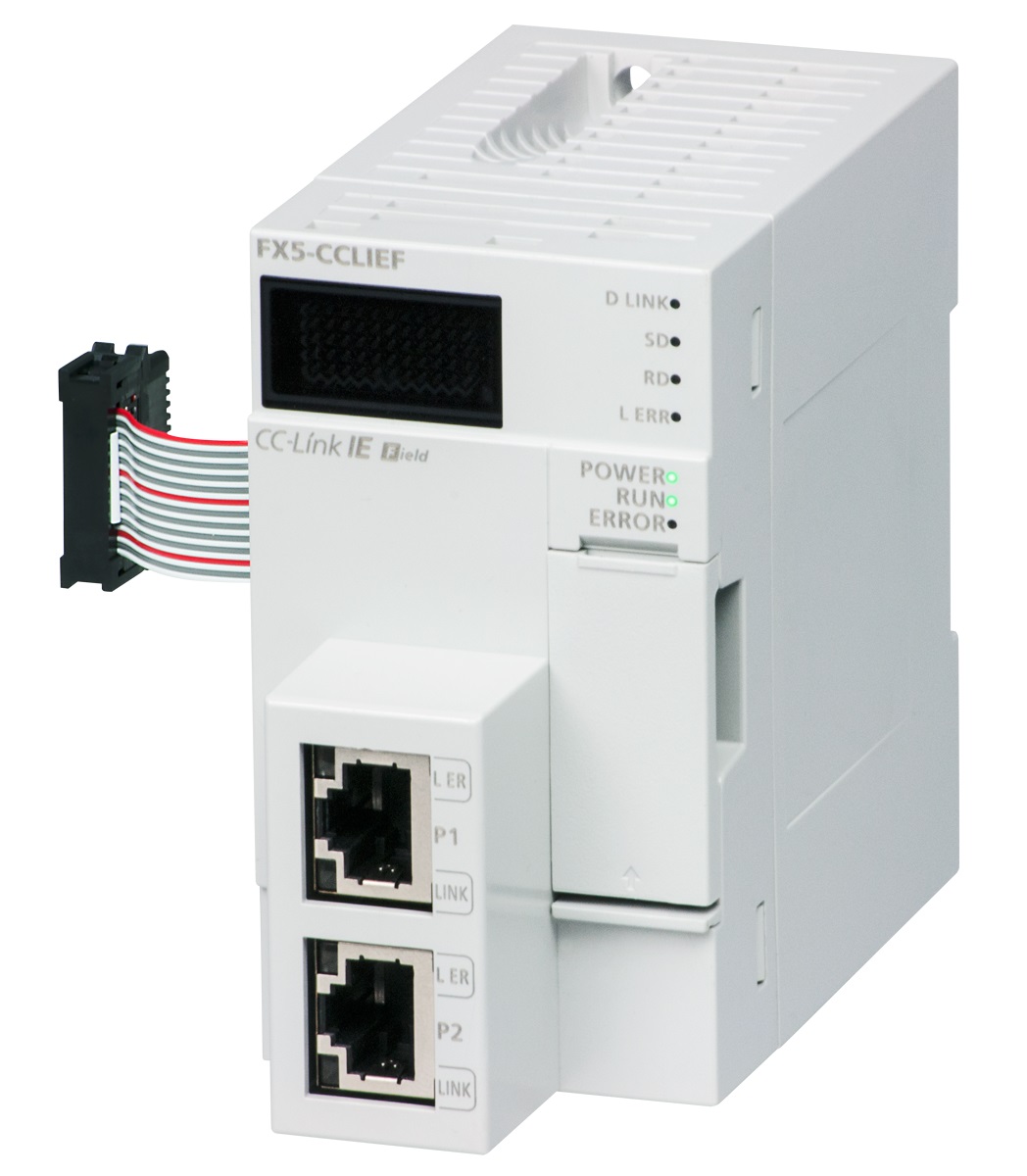 | | |
| --- | --- |
| Station type | Intelligent device station |
| External dimensions | 90(H)×50(W)×103(D)[mm] |
| Mass | 0.3kg |
| Standard Price | |
CSP+File
Contact
[Korea]

회사명 : 현지법인 한국미쓰비시전기오토메이션㈜
주소 : 서울특별시 강서구 양천로 401 강서한강자이타워 A동 9층
전화번호 : 02-3664-8333
URL:http://kr.mitsubishielectric.com/fa/ko/
Search for a different product