CC-Link partner product information
CC-Link IE Field|Peripheral devices|Wiring products
Conductix Wampfler
Slip Ring INDETH1000E compatible with CC-Link_IE_F (1Gbps)
Feature
- Internal sliding contacts: precious twin leg wires on gold plated rings.
- Positioning: horizontal or vertical.
- Mechanical speed: up to 100rpm.
- Housing: metallic, cylindrical or parallelepiped format.
- Protection degree: up to IP65.
- Ambient operating temperature: -20°C to +60°C (-4°F to 140°F).
- Options: mounting flanges, cable lenghts, integration with customized sections of
power and signal.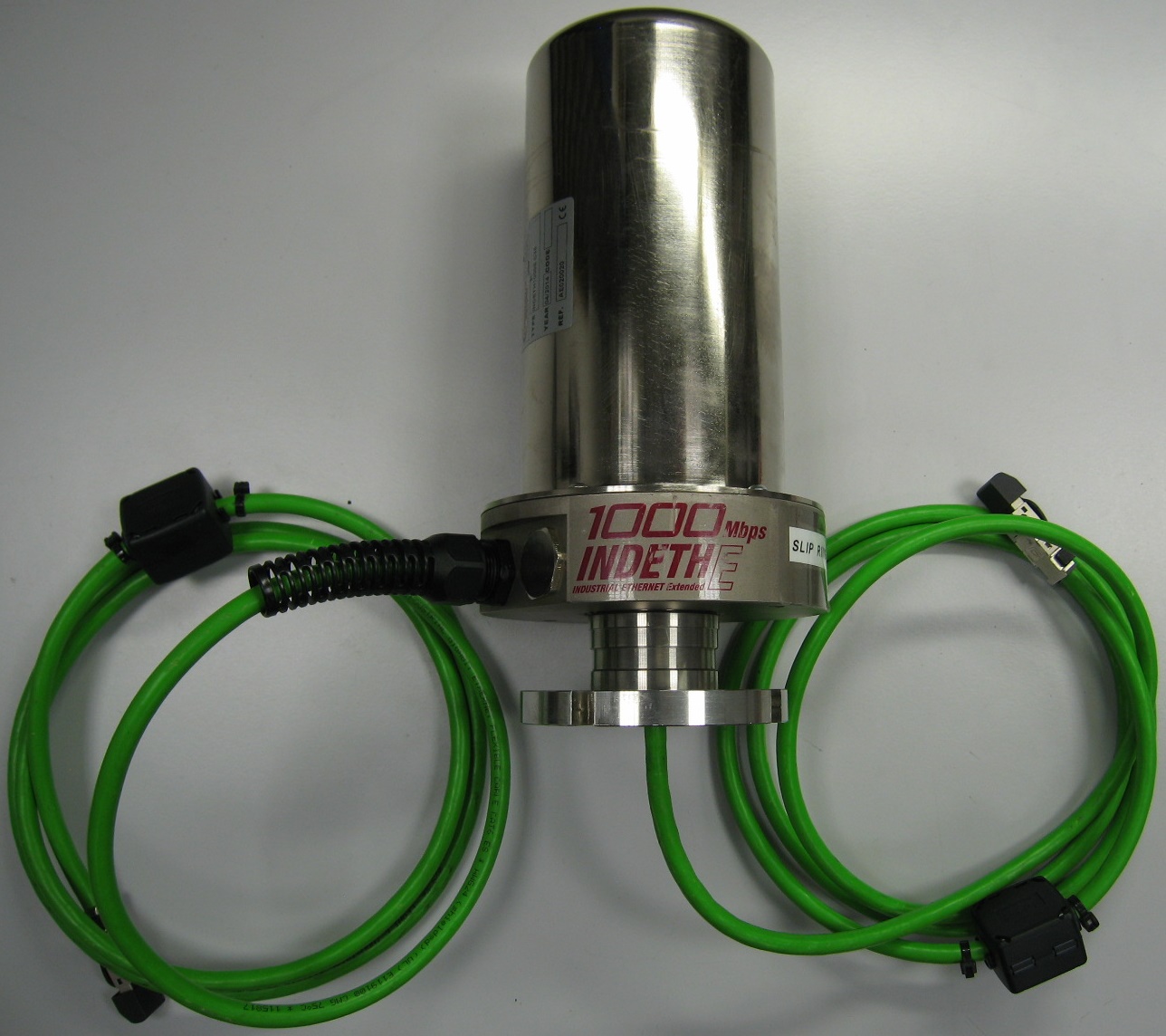 Protocol version
CC-Link_IE_F (1Gbps)
External dimensions
Without flange and cable glands:
.) cylindrical format: 129 (Ø)x256(H)mm
..) parallelepiped format: 180-220(W)x190(H)x125-170(D)mm
Mass
≈3.5kg
Standard Price
Contact
[China]

name : Conductix Wampfler China ; Room 925-927 of Oriental Plaza ; No.1500 Century Avenue, Pndong ;
Shangai 200122
phone : +86(21)68407060
e-mail : info.cn@conductix.com
other :

[Europe]

name : Conductix Wampfler srl ; Via dei Capitani, 14/16 ; 20864 Agrate Brianza (MB)
phone : +39(0)39607431
e-mail : info.it@conductix.com
other : matteo.mosconi@conductix.com

[US]

name : Conductix Wampfler USA ; 10102 F.Street ; Omaha, NE 68127
phone : +1(402)339-9300
e-mail : info.us@conductix.com
other :

[India]

name : Conductix Wampfler India Pvt.Ltd. ; Survey N°21, Bavdhan Budruk 201, Dhananjay Plaza; Off
Pune Bengaluru Highway ; Pune 411021
phone : +91 20 6795 2000
e-mail : info.in@conductix.com
other :
URL: http://www.conductix.com/en

Search for a different product
CC-Link Partner Association (CLPA)
Members Site