CC-Link partner product information
CC-Link|Device|Inverter・Servo systems
MITSUBISHI ELECTRIC CORPORATION
MITSUBISHI Inverter FR-A800 Series(FR-A8NC)

High performance and high quality new inverter of the highest level
(For CC-Link communication, the option FR-A8NC is required.)

Feature
LEADING DRIVE PERFORMANCE
・The enhanced Real sensorless vector control and vector control achieves improved speed response and high-speed operation.
・PM sensorless vector control enables highly accurate driving of a PM motor without an encoder.
SECURITY & SAFETY
・Controls with safety functions can be easily performed.(Safty stop function)
・Equipped with a 24VDC control power supply input. The 24 VDC power supplied from outside enables continuous communication or parameter setting without turning ON the main power.
EASY SETUP & EASY TO USE
・A USB host connector (A type) is available. Parameters can be copied to commercial USB memory devices.
ECO-FRIENDLY FACTORIES
・Optimum excitation control continuously adjusts the excitation current to an optimum level to provide the highest motor efficiency leading to substantial energy savings.
SYSTEM SUPPORT
・Since multiple ratings are supported, the optimal inverter can be selected according to the application.
ENVIRONMENTAL ADAPTABILITY
・The newly developed drive technology and the power supply technology minimize the EMI emitted from inverters.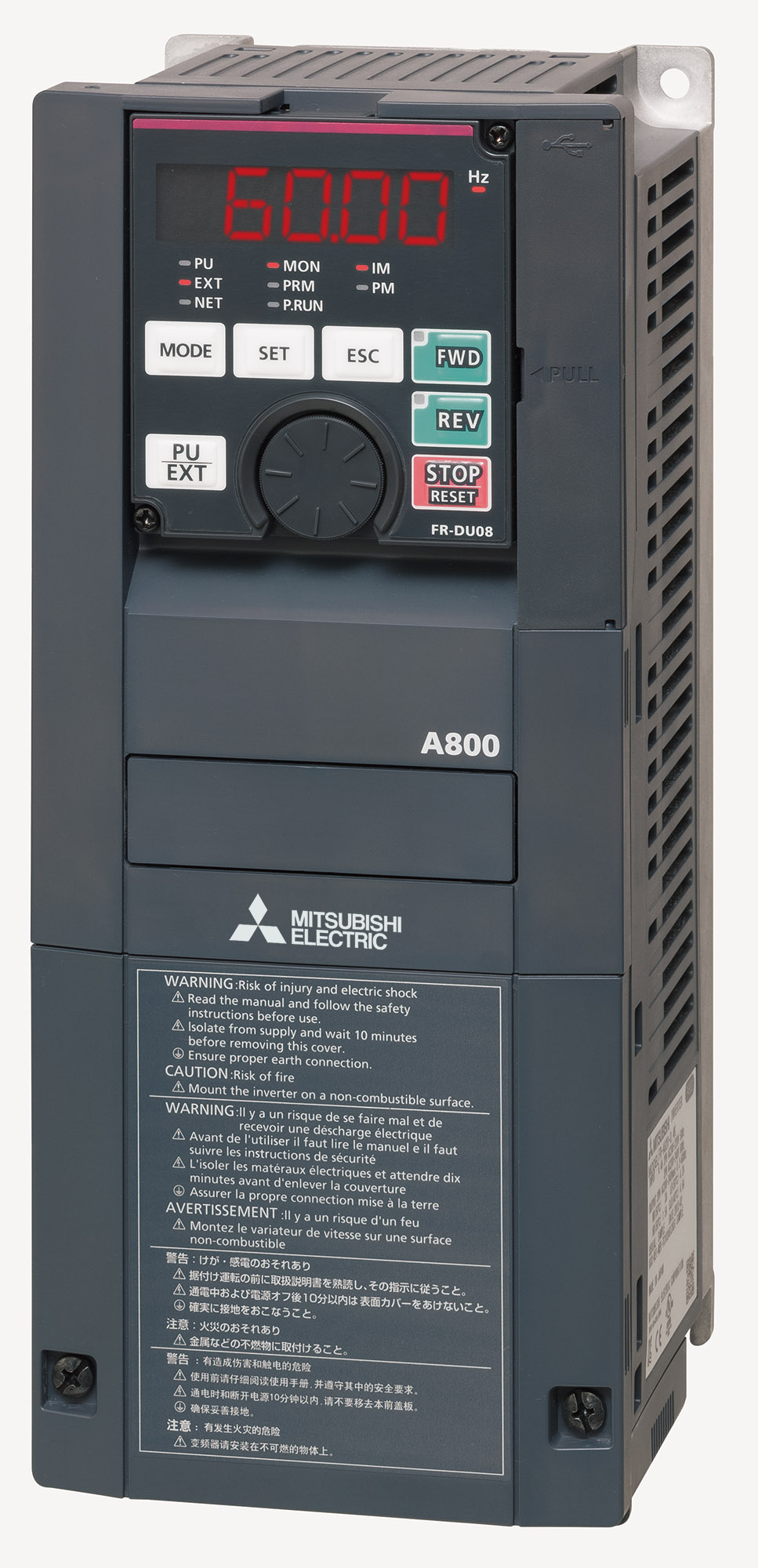 | | |
| --- | --- |
| Station type | Remote device station |
| Number of stations occupied | One station |
| Protocol version | Ver.1,Ver.2 |
| External dimensions | |
| Mass | |
| Standard Price | お問い合せください |
Contact
[Korea]

회사명 : 현지법인 한국미쓰비시전기오토메이션㈜
주소 : 서울특별시 강서구 양천로 401 강서한강자이타워 A동 9층
전화번호 : 02-3664-8333
URL:http://kr.mitsubishielectric.com/fa/ko/
Search for a different product