CC-Link partner product information
CC-Link|Device|Inverter・Servo systems
MITSUBISHI ELECTRIC CORPORATION
MITSUBISHI Inverter FR-V500 Seriese
Vector inverter combining high performance and ease of use
(For CC-Link communication, the option FR-A5NC is required.)
Feature
Pursuing the best performance
・ The model adaptive speed control improves the speed command trackability.
(Speed response 800rad/s (55K or lower), speed control range 1:1500)
・ The adaptive magnetic flux observer reduces torque fluctuation caused by changes in the motor temperature. The motor's internal flux can be calculated at a high accuracy, thus improving the torque accuracy. (Repeated torque accuracy ±5%.)
・ The simple gain tuning function eliminates the need to adjust the speed control gain and position loop gain.
Easy-to-use
・ The machine analyzer function of the setup software vibrates the motor to analyze the resonance frequency ofthe machine. The notch filter function is available to avoid machine resonances.
・ The terminal dedicated to encoder signals is equipped as standard.
・ Combination with a 1500r/min dedicated motor (SF-V5RU) is possible with the same capacities.
・ Encoder expandability
The power voltage and output circuit can be selected according to each encoder. (Differential line driver/complementary, separate power supply (5.5/12/24V) required.)
The dedicated motor (SF-V5RU) encoder is compatible with a 2048P/R resolution and 12V power voltage.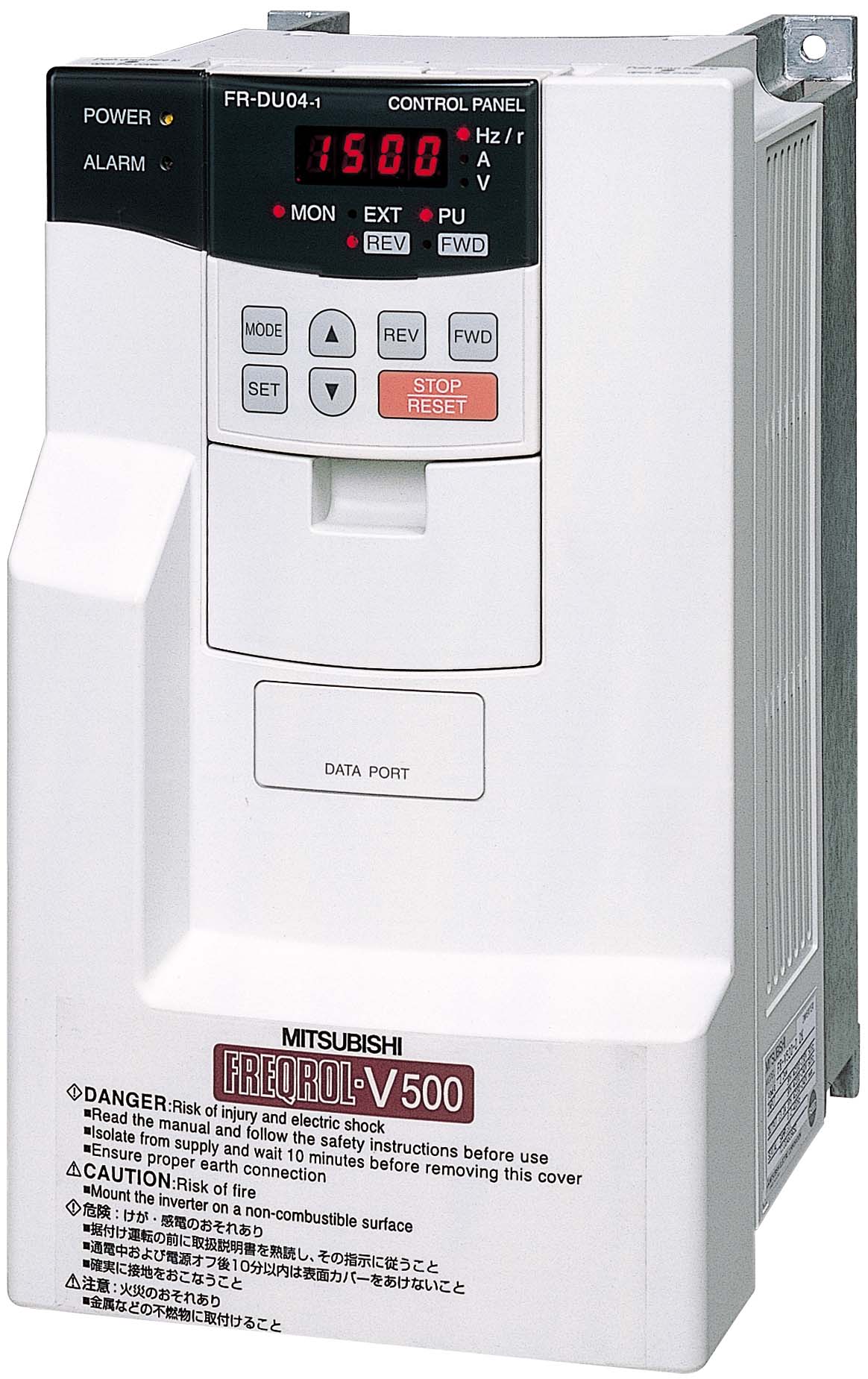 | | |
| --- | --- |
| Station type | Remote device staion |
| Number of stations occupied | one station |
| Protocol version | Ver.1 |
| External dimensions | |
| Mass | |
| Standard Price | お問い合わせください |
Contact
[Korea]

회사명 : 현지법인 한국미쓰비시전기오토메이션㈜
주소 : 서울특별시 강서구 양천로 401 강서한강자이타워 A동 9층
전화번호 : 02-3664-8333
URL:http://kr.mitsubishielectric.com/fa/ko/
Search for a different product