CC-Link partner product information
CC-Link IE Field|Device|Inverter・Servo systems
MITSUBISHI ELECTRIC CORPORATION
CC-Link IE field network compatible built-in option FR-A7NCE for general-purpose inverter FREQROL-A700 series
Easy connection with slot insertion!
Control inverters easily and seamlessly using super fast CC-Link IE field network!
Feature
CC-Link IE field network compatible built-in option. This option can be mounted in the general-purpose inverter FREQROL-A700 body.
Super fast communication increases the speed of the inverter's various monitoring functions, and improves maintenance through simultaneous monitoring of multiple monitors and simultaneous read/write of multiple parameters.
The seamless network environment allows easy monitoring and setting of inverters from a host information system.
* Supported with FREQROL-A700 Series manufactured after April 2011.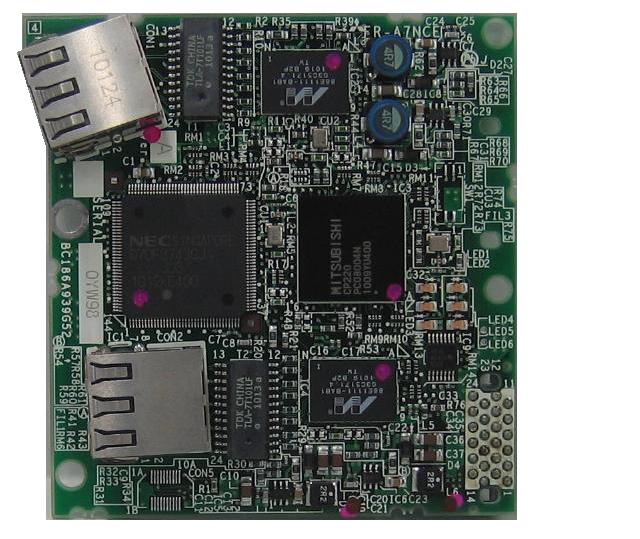 | | |
| --- | --- |
| Station type | |
| External dimensions | |
| Mass | |
| Standard Price | |
Contact
[Korea]

회사명 : 현지법인 한국미쓰비시전기오토메이션㈜
주소 : 서울특별시 강서구 양천로 401 강서한강자이타워 A동 9층
전화번호 : 02-3664-8333
URL:http://kr.mitsubishielectric.com/fa/ko/
Search for a different product