CC-Link partner product information
CC-Link|Device|Load cell・Indicator
Minebea Mitsumi Inc.
CSD-891B-73 Digital Indicator for Load Cells
This digital indicator for load cells can be housed in a panel.
Feature
This digital indicator measuring 67 mm × 208 mm × 143 mm is designed to be housed in a panel.
High-speed A/D sampling at a rate of 200 times per second is realized.
The digital indicator is equipped with a five-stage comparator and other control and input/output devices.
The digital indicator has a full digital calibration function.
The digital indicator covers a wide power range.
A display panel and an operation unit are also provided, which can be individually operated.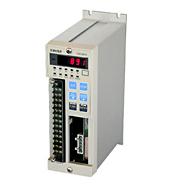 | | |
| --- | --- |
| Station type | Remote device station |
| Number of stations occupied | 1, 2, 4 stations |
| Protocol version | Ver.1.10 |
| External dimensions | |
| Mass | |
| Standard Price | お問い合わせください |
Contact
[Japan]

MinebeaMitsumi Inc.
Phone: +81-466-23-2681

[China]

name : Minebea Trading (Shanghai) Ltd.
phone : +86-21-5405-0707
name : Minebea (Shenzhen) Ltd.
phone : +86-755-82668846
name : Minebea (Hong Kong) Ltd.
phone : +852-3423-2300

[Korea]

name : NMB Korea Co., Ltd.
phone : +82-2-557-4467

[Taiwan]

name : Minebea Technologies Taiwan Co., Ltd. Taipei Branch
phone : +886-2-2718-2363

[Europe]

name : NMB-Minebea-GmbH
phone : +49-6103-913-226
name : NMB Italia S.r.L.
phone : +39-02-939711
name : NMB Minebea S.a.r.l.
phone : +33-1-34083939
name : APB myonic GmbH
phone : +43-6133-5016-0

[US]

name : NMB Technologies Corporation
phone : +1-818-341-3355

[India]

name : NMB-Minebea India Private Limited
phone : +91-44-4299-4215

[Other]

name : NMB-Minebea Thai Ltd. Bangkok Office
phone : +66-2-253-4897
name : NMB Singapore Ltd. Chai Chee Sales Office
phone : +65-6241-1033
name : MINEBEA MITSUMI INC. Kuala Lumpur Branch
phone : +60-4-2275681
name : NMB-Minebea Thai Ltd. Manila Office
phone : +63-2-856-1395
name : Representative Office of NMB-Minebea Thai Ltd, in Hanoi
phone : +84-24-3974-4582
name : NMB-Minebea do Brasil Importação e Comércio de Componentes de Precisão Ltda
phone : +55-11-3939-0882
URL: http://www.minebea-mcd.com/en

Product details: http://www.minebea-mcd.com/en/product/i-amp/csd891b.html

Mail: keisokukiki@minebeamitsumi.com

Search for a different product
CC-Link Partner Association (CLPA)
Members Site