CC-Link partner product information
CC-Link|Peripheral devices|Cables・connectors
3M Japan Limited
U Clamp Series One-touch Connector for Sensor Cables (Sensor cable connector)
This small-sized connector offers excellent cable connection workability and long-term reliability.
Feature
Crimping, which ensures high reliability, is used for joining connectors to cables.
No special tool is required.
Peeling the sheath off cables or another pretreatment is not required. Cables can be connected using pliers available on the general market.
Five types of connectors in different colors cover a wide variety of sensor cables.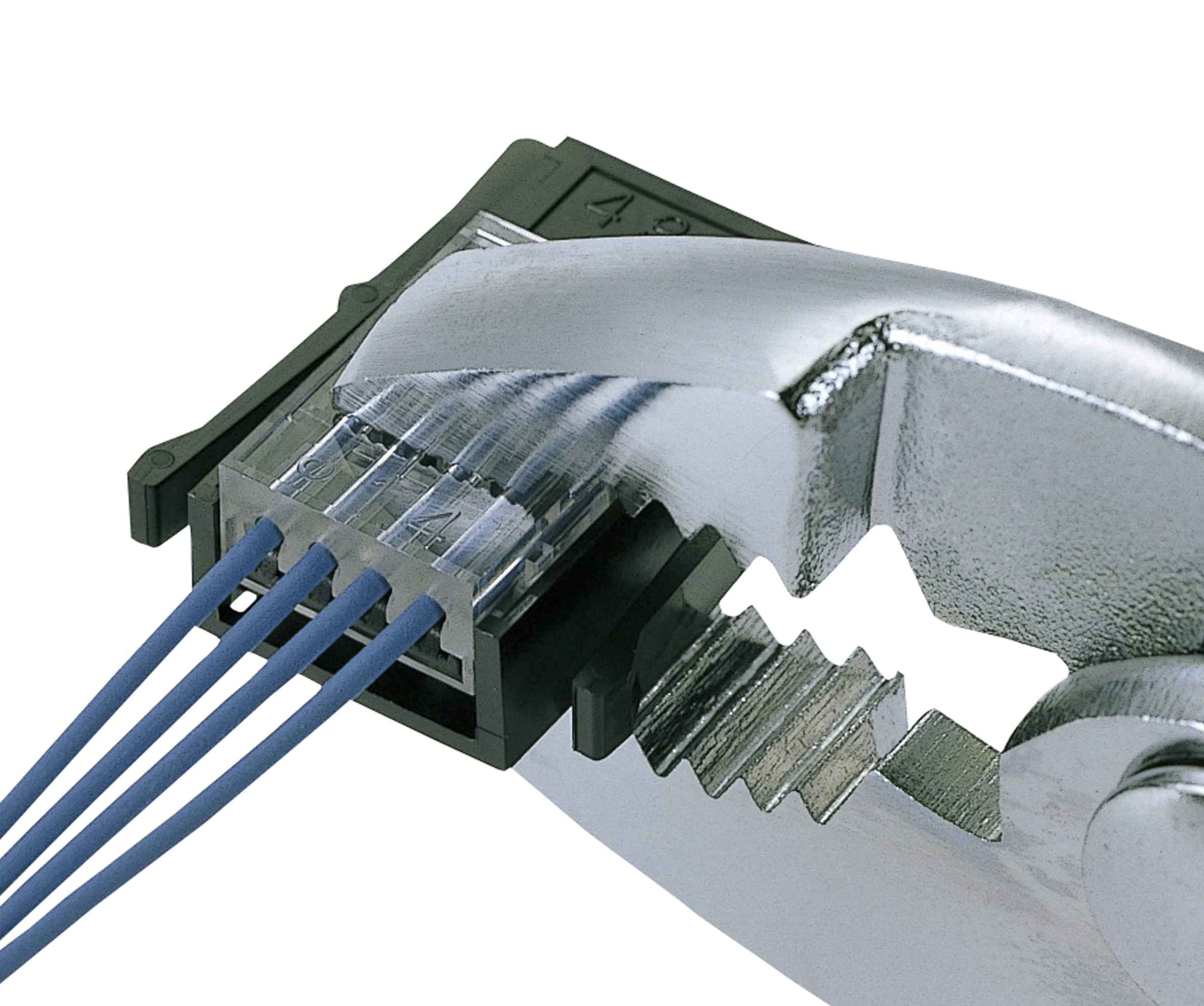 | | |
| --- | --- |
| Protocol version | |
| External dimensions | 26.0(L)×24.2(W)×7.1(H) |
| Mass | |
| Standard Price | お問い合わせください |
Contact
[Japan]

3M Japan Limited
Communication & Electrical Solution Division
Taichiro Kajiwara (Sales)

Office: + 81-52-220-7083 e-mail:tkajiwara1@mmm.com
Tatsunosuke Inami (Out of Japan)
TEL: + 81-90-8857-7541


[China]

3M China Ltd.
Victor Gong( 巩志强)
Mobile: +86-18017660325
e-mail: vgong@mmm.com

[Korea]

3M Korea Ltd
Justin Kim(김 정현) |
Mobile: 82 10 6862 0120
e-mail: jkim19@mmm.com

현지법인 한국쓰리엠㈜
서울특별시 영등포구 의사당대로 82(하나대투증권빌딩)20층
TEL : 02-3771-4163
URL:www.3m.com


[Taiwan]

3M Taiwan Ltd.
Winston Chiang
TEL: + 886-2-2704-9011 ext.492
Mobile: + 886-925-619-960
<E-mail>: wchiang2@mmm.com

Jason Wang
TEL: + 886-2-2704-9011 ext.357
Mobile: + 886-919-666-659
<E-mail>: jwang14@mmm.com <mailto:jwang14@mmm.com>


[Europe]

3M Germany
Marlies Postels ( English, German )
Office: +49-2131-142573
e-mail: mpostels@mmm.com
3M
Taichiro Kajiwara ( English, Japanese )
Mobile: +81-90-89409289
e-mail: tkajiwara1@mmm.com

[US]

3M
Meghan L. Mallozzi ( English )
Office:+1-512-984-6691
e-mail: mlmallozzi@mmm.com
Taichiro Kajiwara ( English, Japanese )
Mobile: +81-90-89409289
e-mail: tkajiwara1@mmm.com

[India]

3M Electro & Communication India (Pvt) Ltd
Joy Thomas
Ph.: +91 93412 72901
Email: joy.thomas@mmm.com

[Other]

3M APAC
Tatsunosuke Inami (Out of Japan)
TE:+81-3-6409-3588 Mobile:+81-90-8857-7541
E-mail:tinami@mmm.com

URL: http://www.mmm.co.jp/electrical/index.html

Product details: http://www.mmm.co.jp/electrical/connector/fa/u_clamp.html

Mail: ele-ccc.jp@mmm.com

Search for a different product
CC-Link Partner Association (CLPA)
Members Site