CC-Link partner product information
CC-Link|Device|Solenoid valve
CKD Corporation
CC-Link Compatible Serial Transmission Slave Unit WG-T7 Seiies (OPP8-G*)
Compact thin body, M12 connector. 16 points input / output and 16 points output can be selected.
Feature
The footprint can be reduced with the solenoid valve manifold close contact structure.
Five transmission speeds can be set.
The output mode at the time of communication error can be selected.
Maintenance is easy because the communication power supply and valve power supply are separated.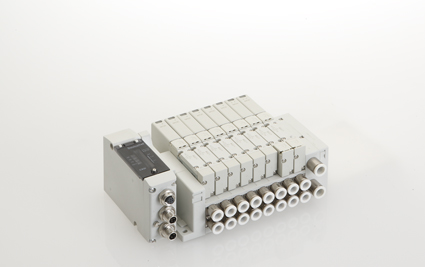 Station type
remote I/O
Number of stations occupied
1 station
Protocol version
Ver.1.10
External dimensions
W:61mm
L:132mm
H:80mm
Mass
280g
Standard Price
Please contact us
CSP+File
Search for a different product