CC-Link partner product information
CC-Link|Device|Load cell・Indicator
Minebea Intec GmbH
Process Controller Maxxis4 (PR5900)
The Maxxis 4 combines accuracy, connectivity and functionality in a freely programmable weight controller for a wide range of applications. From simple weighing tasks to single-component filling through to complex
dosing, Maxxis 4 effortlessly and reliably controls all modern automation processes.
CC-link connection is possible by installing option PR1721/65.
Feature
An indicator that can be connected to a measuring instrument such as an analog load cell, digital load cell, platform scale, or digital platform scale to control the weight display and process.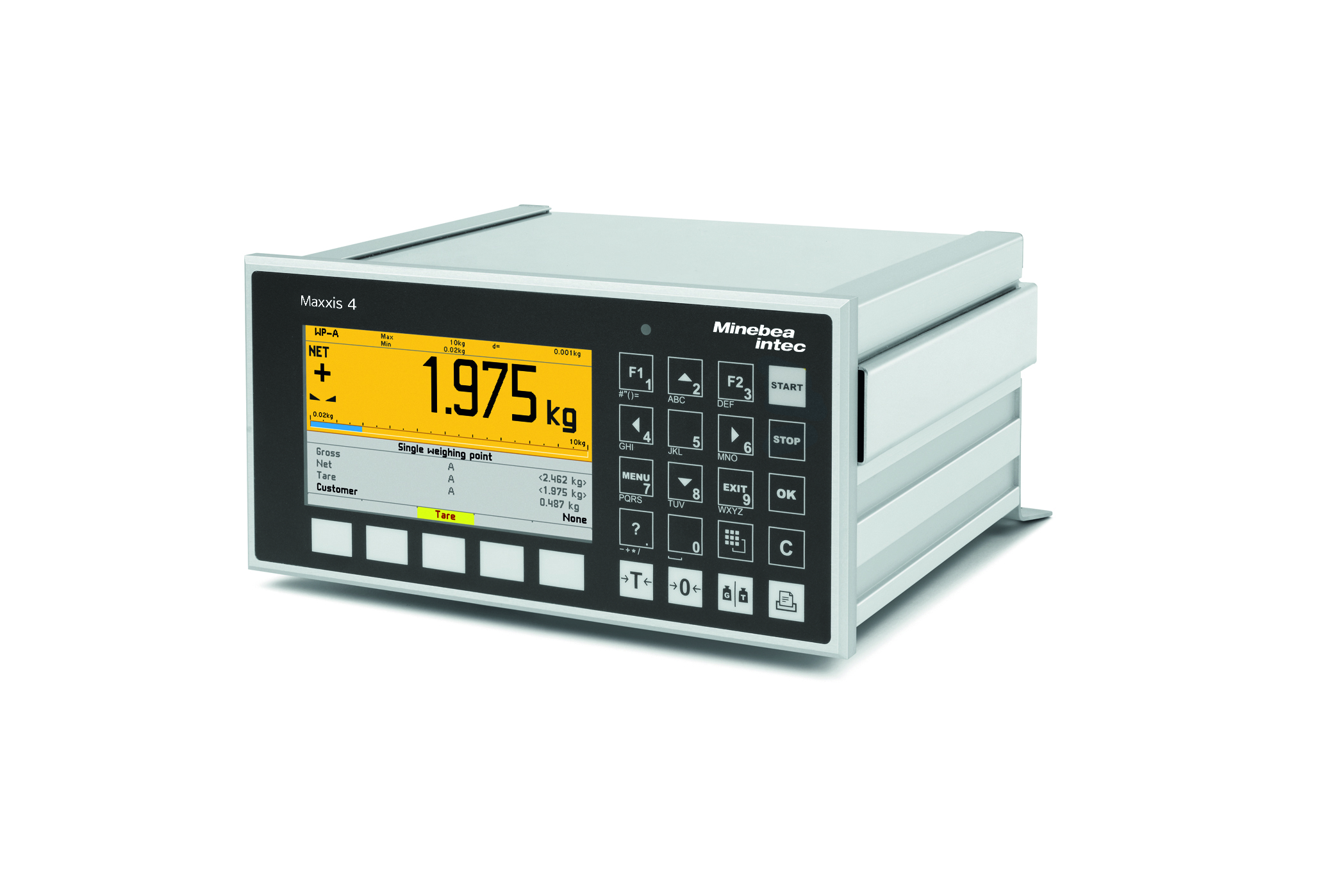 | | |
| --- | --- |
| Station type | Remote Device Station |
| Number of stations occupied | 1 |
| Protocol version | 1.0 |
| External dimensions | 192 x 96 x 157 mm |
| Mass | Net:2.2kg, Gross:3.1kg |
| Standard Price | Please contact us. |
CSP+File
Contact
[Japan]

Company name : Minebea Intec GmbH
Address : Meiendorfer Straße 205 A
Telephone : +49.40.67960.303
Mail : sales.hh@minebea-intec.com

[Europe]

Company name : Minebea Intec GmbH
Address : Meiendorfer Straße 205 A
Telephone : +49.40.67960.303
Mail : sales.hh@minebea-intec.com
URL: https://www.minebea-intec.com

Search for a different product
CC-Link Partner Association (CLPA)
Members Site