CC-Link partner product information
CC-Link|Device|Gateway
FASTECH Co., Ltd.
Ezi-MOTIONGATE CC-Link
Ezi-MOTIONGATE is a motion gateway device that enables to control various motion control, product monitoring and parameter access of FASTECH's Ezi-MOTION Plus-R product line in CC-Link network.
Feature
Control various motion commands, monitoring, and parameter access commands through Motion Gateway.
Remote control of up to 13 Ezi-SERVO Plus-R and Ezi-STEP Plus-R RS485 communication products of FASTECH via CC-Link network.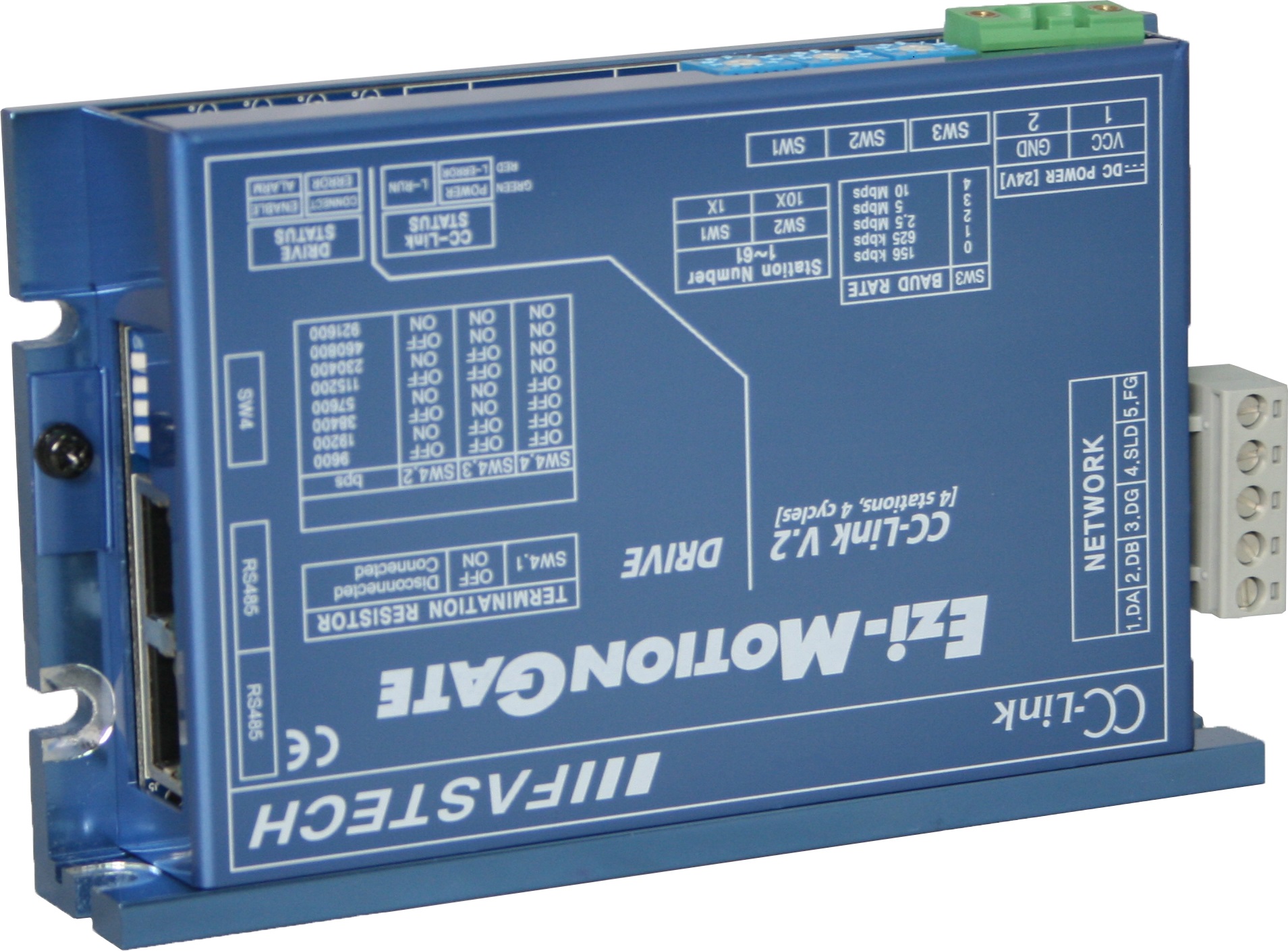 | | |
| --- | --- |
| Station type | Remote device station |
| Number of stations occupied | 4 station |
| Protocol version | Ver.2 |
| External dimensions | 134 × 85 × 26.5 [mm] |
| Mass | 0.304kg |
| Standard Price | |
CC-Link Partner Association (CLPA)
Members Site