CC-Link partner product information
CC-Link|Peripheral devices|Cables・connectors
MYUNGBO CABLE CO.,LTD.
CC-Link Fixed cable CCLK-110SB-S
Correspond to 10Mbps transmission
Vinyl-compound insulation material is oil-proof and heat-resistant
Conductor : AWG#20 (0.5mm2)
Feature
Supports high-speed transmission up to 10MHz
Use a coating material that is excellent in oil resistance / flame retardancy.
It is composed of a faithful double shield and excellent noise shielding performance.
Low loss by applying high purity Copper conductors.
UL&cUL approved (AWM 20276 STYLE)
Comply with international RoHS standards.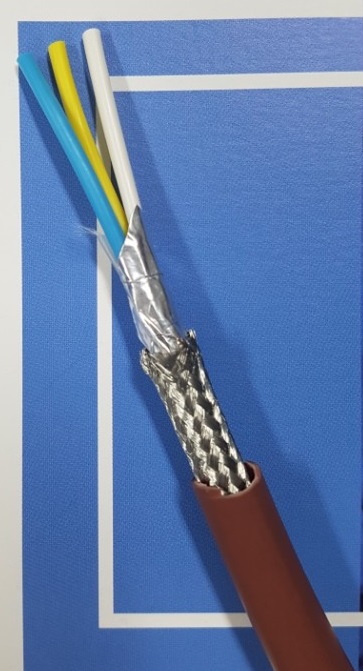 | | |
| --- | --- |
| Protocol version | |
| Mass | |
| Standard Price | |
Contact
[Korea]

제조사 (주)명보케이블
경기도 화성시 우정읍 쌍봉로 422-5
Tel : 031-354-1284

[Manufacturer] MYUNGBO CABLE CO.,LTD
Address:422-5 Ssang-bong-ro, Ujeong-eup, Hwa-seong-si, Kyeonggi-DO, Korea
Tel:+82-31-354-1284
URL: http://www.mbcable.co.kr

Search for a different product
CC-Link Partner Association (CLPA)
Members Site