CC-Link partner product information
CC-Link|Slave|Process Device
Yokogawa Electric Corporation
UTAdvanced Series DIN rail mounting type Controllers UT55A/MDL, UT52A/MDL, UT35A/MDL, UT32A/MDL
UTAdvanced Series DIN rail mounting type controllers can be mounted in a panel. Mounting the controller in a panel simplifies the panel surface. A ladder sequence function is included as standard. The short depth of the controller helps save instrument panel space. They also support open networks such as CC-Link communication.
Feature
Integrated universal input/output, contact input/output, communication function and power supply brings both space-saving and rich functionality.
Advanced Control -8 build-in control modes and types ;PID control, ON/OFF control(1 point of hysteresis), ON/OFF control(2 point of hysteresis), Two-position control, Heating/cooling control, Sample PI control, Batch PID control, Feedforward control
-Ladder sequence control -Number of basic command types: 13, Number of application command types: 73
-Fuzzy logic ;The field proven SUPER function utilizes a built-in operator experience and fuzzy theory to deliver fine control and suppress overshoot.
Comminucation Functions
-Modbus ;Modbus/TCP,Modbus/RTU
-Open Network ;CC-LINK, PROFIBUS, DeviceNet
-Peer to Peer ;The use of the ladder sequence program makes it possible to exchange analog data and status data between communication-capable UTAdvanced.
-Coodinated Operation ;The slave controllers are operated in accordance with the actions of the master controller.
-PC-LINK
Reliability
-RoHS/WEEE compliant ;UTAdvanced is environmentally safe when disposing.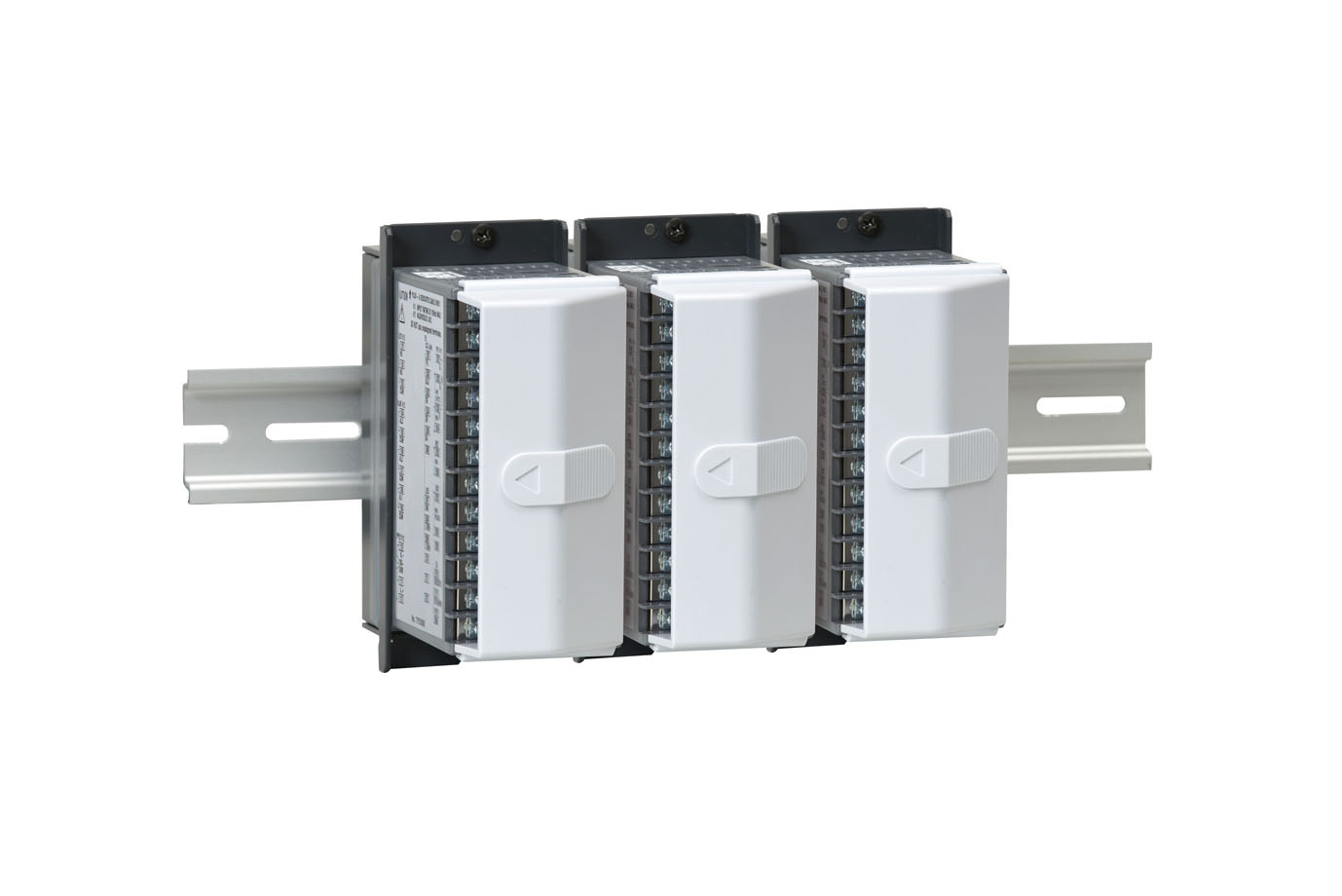 Station type
Remote device station
Number of stations occupied
1 station - 4 station
Protocol version
Ver.2.00, Ver,1,10
External dimensions
• External dimensions (mm):
UT55A/MDL, UT35A/MDL: 96 (width) x 114 (height) x 100 (depth)
UT52A/MDL, UT32A/MDL: 48.2 (width) x 114 (height) x 100 (depth)
• Compatible DIN rails: TH35-7.5Fe, TH35-7.5Aℓ, JIS C 2812
Mass
Weight: 1 kg or less
Standard Price
Contact us
Contact
[China]

name: Yokogawa China Co., Ltd. NetSOL Business Division
Phone: +86-23-67576883
Fax: +86-23-67576885

[Korea]

name : Yokogawa Electric Korea Co., Ltd. Products Sales Team
phone : +82-2-2628-6132
Fax : +82-2-2628-6405

[Taiwan]

name : Yokogawa Taiwan Corporation Products Marketing Dept.
phone : +886-2-2314-9166
Fax : +886-2-2557-2616

[Europe]

name : Yokogawa Europe B.V. IA Marketing Network Solutions
phone : +31 88 4641228
Fax : +31 88 4641093

[US]

name : Yokogawa Corporation of America Control Instruments Division
phone : +1-770-254-0400
Fax: +1-770-251-6427

[Other]

name : Yokogawa Engineering Asia Pte. Ltd. Regional Marketing Operations
phone : +65-6241-9933
Fax: +65-6241-9919
URL: http://www.yokogawa.com/

Product details: http://www.utadvanced.com/index.html

Product details: http://www.yokogawa.com/ns/cis/utup/ns-index_utup.htm

Search for a different product
CC-Link Partner Association (CLPA)
Members Site