CC-Link partner product information
CC-Link|Device|Gateway
NKE CORPORATION
UNG-CC1A UNILINE Gateway
No need to concern with noise. Uniline Gateway handles 512 points.
Feature
A gateway for the series UN products. Capable of handling 512 points. Without compromising the ease of use, the noise resistance characteristics are further improved compared with our predecessor series.
We added the MODE switch which can choose transmission distance.
It can choose from 200m, 500m, and 1 km.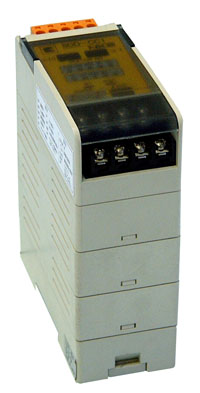 | | |
| --- | --- |
| Station type | Remote device station |
| Number of stations occupied | 4 stations |
| Protocol version | Ver.1.10 |
| External dimensions | 40 (W) × 110 (H) × 94 (D) mm |
| Mass | 210 g |
| Standard Price | 52,800円 |
Contact
[Japan]

366-1, Hishikawa-cho, Hazukashi, Fushimi-ku, Kyoto
E-mail:promotion@nke.co.jp

[China]

上海
飛泰貿易(上海)有限公司
上海市閔行區蓮花路1733號華納風格酒店商務中心D103室
tel:021-5490-0290 . fax:021-6468-9725

[Korea]

NKE KOREA[http://www.nkekorea.co.kr/main1.htm]
#TA-1422,JUNG ANG RU TONG-CENTER 1258, KUROBON-DONG KURO-KU SEOUL
tel:02-2618-5402 . fax:02-2618-5999
E-mail:nkekorea@hanmail.net

[Taiwan]

安新自動化股份有限公司[ http://www.ansin.com.tw ]
241台北縣三重市興徳路100號15樓
tel:02-6635-5577#66 . fax:02-2278-1158

[Europe]

Germany
IPR
INDUSTRIESTRABE 29.74193 SCHWAIGERN
tel:07138-9765-17 . fax:07138-9765-11

[US]

JERGENS INC.ASG DIVISION [http://www.jergensinc.com]
15700 S.Waterloo Road Cleveland,OH 44110-3898
tel:216-706-6434 . fax:216-481-4519

[India]

PUMAS AUTOMATION & ROBOTICS PTE.LTD
1001 JALAN BUKIT MERAH #06-01 TO #06-10 SINGAPORE 159455
tel:278-3289 . fax:278-8372

[Other]

Sweden
M.OMARKETING AB [http://www.momarketing.se]
MEJSELGASTAN 10B BOX49,235 21 VELLINGE SWEDEN
tel:040-42-1125 . fax:040-42-0025
URL: http://www.nke.co.jp/

Product details: http://www.nke.co.jp/product/catalog/uniwire/1_6.html

Mail: promotion@nke.co.jp

Search for a different product
CC-Link Partner Association (CLPA)
Members Site