CC-Link partner product information
CC-Link|Device|Gateway
NKE CORPORATION
SDD-CC1A UNILINE Gateway
No need to concern with noise. Uniline reduces wiring. UNILINE eliminates most wiring!
Feature
Having an excellently noise-resistant feature, a wiring device Uniline reduces the number of wires. It requires no dedicated cables while less restricting the wiring method. Providing more freedom to the wiring layout while allowing T branching and multi-drop for example, it can extend the transmission distance up to 1 km. Use of a gateway enables to mobilize a variety of input/output modules of Uniline for a system featuring the CC-Link, facilitating to construct a flexible, easy-to-use I/O network.
We added the MODE switch which can choose the input and output points.
You can set up input-and-output mark per 32 points.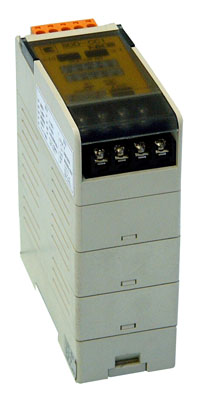 | | |
| --- | --- |
| Station type | Remote device station |
| Number of stations occupied | 4 stations |
| Protocol version | Ver. 1.10 |
| External dimensions | 40(W)×110(H)×94(D)mm |
| Mass | 210g |
| Standard Price | 52,800円 |
Contact
[Japan]

366-1, Hishikawa-cho, Hazukashi, Fushimi-ku, Kyoto
E-mail:promotion@nke.co.jp

[China]

上海
飛泰貿易(上海)有限公司
上海市閔行區蓮花路1733號華納風格酒店商務中心D103室
tel:021-5490-0290 . fax:021-6468-9725

[Korea]

NKE KOREA[http://www.nkekorea.co.kr/main1.htm]
#TA-1422,JUNG ANG RU TONG-CENTER 1258, KUROBON-DONG KURO-KU SEOUL
tel:02-2618-5402 . fax:02-2618-5999
E-mail:nkekorea@hanmail.net

[Taiwan]

安新自動化股份有限公司[ http://www.ansin.com.tw ]
241台北縣三重市興徳路100號15樓
tel:02-6635-5577#66 . fax:02-2278-1158

[Europe]

Germany
IPR
INDUSTRIESTRABE 29.74193 SCHWAIGERN
tel:07138-9765-17 . fax:07138-9765-11

[US]

JERGENS INC.ASG DIVISION [http://www.jergensinc.com]
15700 S.Waterloo Road Cleveland,OH 44110-3898
tel:216-706-6434 . fax:216-481-4519

[India]

PUMAS AUTOMATION & ROBOTICS PTE.LTD
1001 JALAN BUKIT MERAH #06-01 TO #06-10 SINGAPORE 159455
tel:278-3289 . fax:278-8372

[Other]

Sweden
M.OMARKETING AB [http://www.momarketing.se]
MEJSELGASTAN 10B BOX49,235 21 VELLINGE SWEDEN
tel:040-42-1125 . fax:040-42-0025
URL: http://www.nke.co.jp/

Product details: http://www.nke.co.jp/product/catalog/uniwire/1_6.html

Mail: promotion@nke.co.jp

Search for a different product
CC-Link Partner Association (CLPA)
Members Site