CC-Link partner product information
CC-Link|Slave|Barcode・ID
B&PLUS KK
RFID system Processor / Z4-C001
Comply with ISO 15693 standard. Cost effective Data carriers reduces initial introduction cost.
Feature
High data integrity
Transmitted data is assured by inductive coupling method and special checking algorithms.
2-channel specification
Allows to connect two R/W heads for parallel processing.
In zone signal output function
Checks that the Data carrier is in the communication area of a R/W head.
Write protect function
Prevents unintentional overwriting to protect data.
Connecting up to 16 units
One Master unit can connect up to 16 units.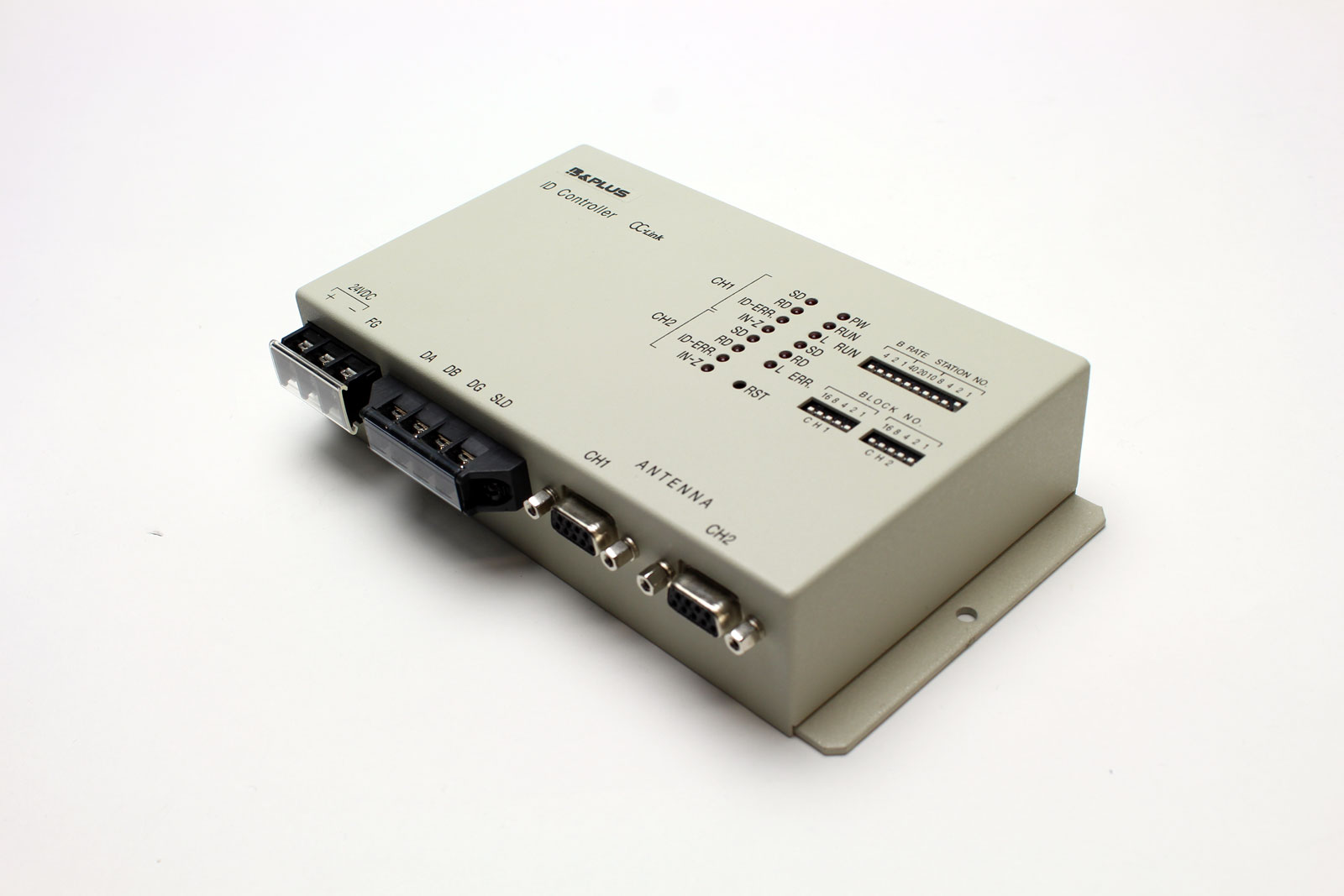 | | |
| --- | --- |
| Station type | Remote deveice station |
| Number of stations occupied | 4 stations |
| Protocol version | Ver. 1.10 |
| External dimensions | 190(W) x 100(H) x 40(D) |
| Mass | 800g |
| Standard Price | |
Contact
[Japan]

B&PLUS K.K.
phone :+81-(0)493-71-5160
e-mail : bp-tech@b-plus-kk.jp

[Korea]

Mahani Electric Co.,Ltd.
phone : +82-(0)2-2194-3336
e-mail : yskim@mec.co.kr

대리점 ㈜만희기전
경기도 과천시 궁말로 20번지
Tel :02-2194-3300



[Taiwan]

Canaan Electric Corp.
phone : +886 (2) 2508-2331 # 711
e-mail : cindy.chiang@canaan-elec.com.tw

[US]

B&PLUS K.K. USA branch
phone : +1 859 372-6770
e-mail : b-plus-usa@b-plus-kk.com

[India]

name : B.I.Eterprise
phone : +91-22-67551646
URL: http://www.b-plus-kk.jp

Mail: bp-tech@b-plus-kk.jp

Search for a different product
CC-Link Partner Association (CLPA)
Members Site