CC-Link partner product information
CC-Link|Slave|Barcode・ID
B&PLUS KK
RFID system Processor / S4-C001
Ensure a reliable data-exchange between material flow and process data in all areas of manufacturing where material are being moved.
Feature
High-speed data transmission.
Save a reading or writing time by high-speed data transmission.
2-channels specification
Allows to connect two R/W heads for parallel processing.
In zone signal output function
Checks that Data carrier is in the communication area of a R/W head.
Write protect function
Prevents unintentional overwriting to protect data.
Connecting up to 16 units
One Master unit can connect up to 16 units.
High data intergrity
Transmitted data is assured by inductive coupling method and special checking algorithms.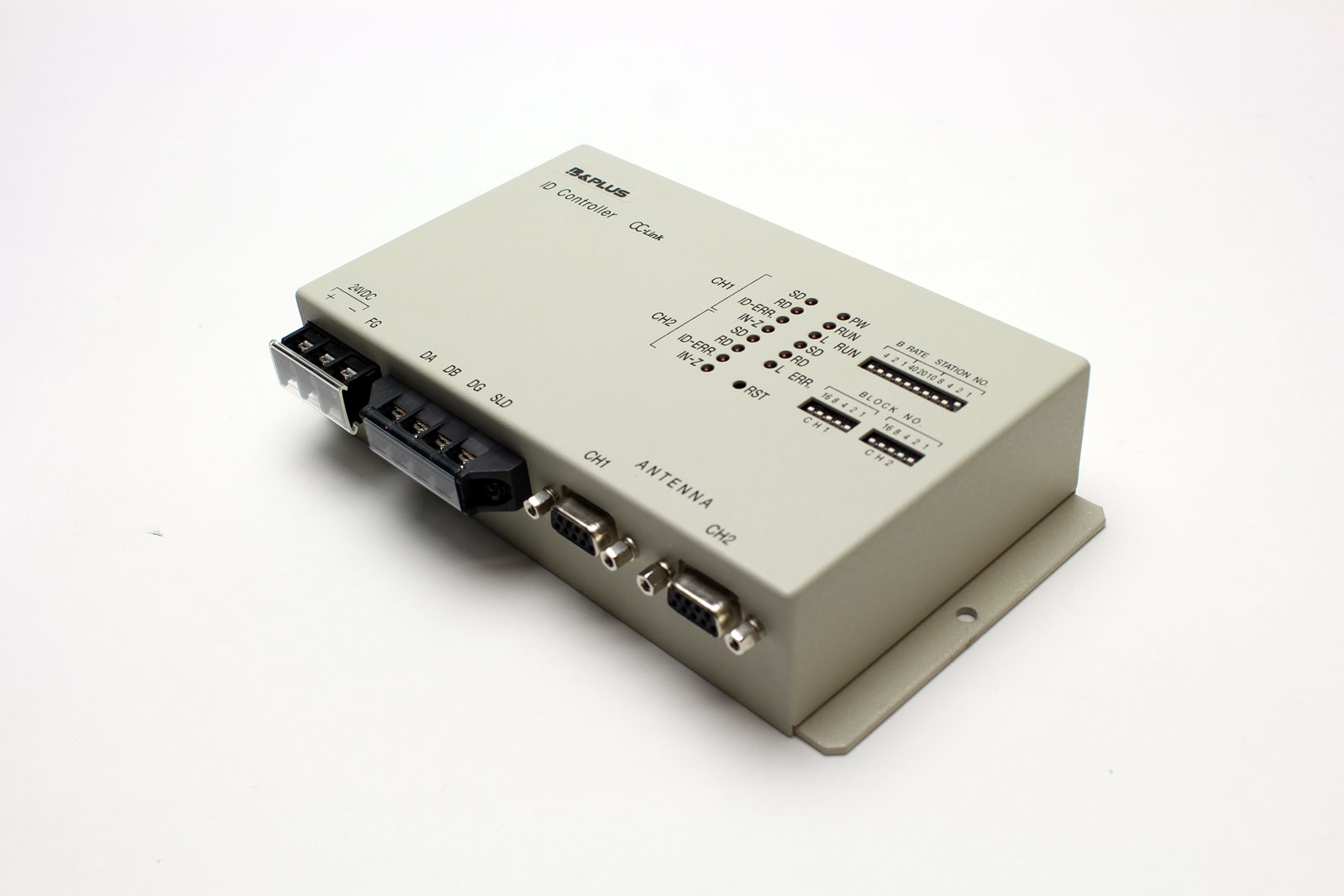 | | |
| --- | --- |
| Station type | Remote device station |
| Number of stations occupied | 4 stations |
| Protocol version | Ver. 1.10 |
| External dimensions | 190(W) x 100(H) x 40(D) |
| Mass | 800g |
| Standard Price | |
Contact
[Japan]

B&PLUS K.K.
phone : +81-(0)493-71-5160
e-mail : bp-tech@b-plus-kk.jp

[Korea]

Mahani Electric Co.,Ltd.
phone : +82-(0)2-2194-3336
e-mail : yskim@mec.co.kr

대리점 ㈜만희기전
경기도 과천시 궁말로 20번지
Tel :02-2194-3300



[Taiwan]

Canaan Electric Corp.
phone : +886 (2) 2508-2331 # 711
e-mail : cindy.chiang@canaan-elec.com.tw

[US]

B&PLUS USA branch
phone : +1 859 372-6770
e-mail : b-plus-usa@b-plus-kk.com

[India]

name : B.I.Enterprise
phone : +91-22-67551646
URL: http://www.b-plus-kk.jp

Mail: bp-tech@b-plus-kk.jp

Search for a different product
CC-Link Partner Association (CLPA)
Members Site