CC-Link partner product information
CC-Link|Device|Gateway
TOYO ELECTRIC CORPORATION
Gateway Contorller for MRC with CC-Link Ver. 2.0
This Product (MGW2-1616-CP1) is a gateway contorller for connecting the conveyance controller for brushless DC motor of our products (MRC-412-P1) to CC-Link.
Feature
By using MGW2-1616-CP1, the control and the surveillance of brushless DC motor by MRC-412-P1 using CC-Link become possible.
The MRC series can control four brushless DC motors simultaneously and realizes space-saving, low price, and high functionality of a carrier system.
Although MRC series preinstalls the variegated mode of operation, the user original control from PLC connected in CC-Link is also possible.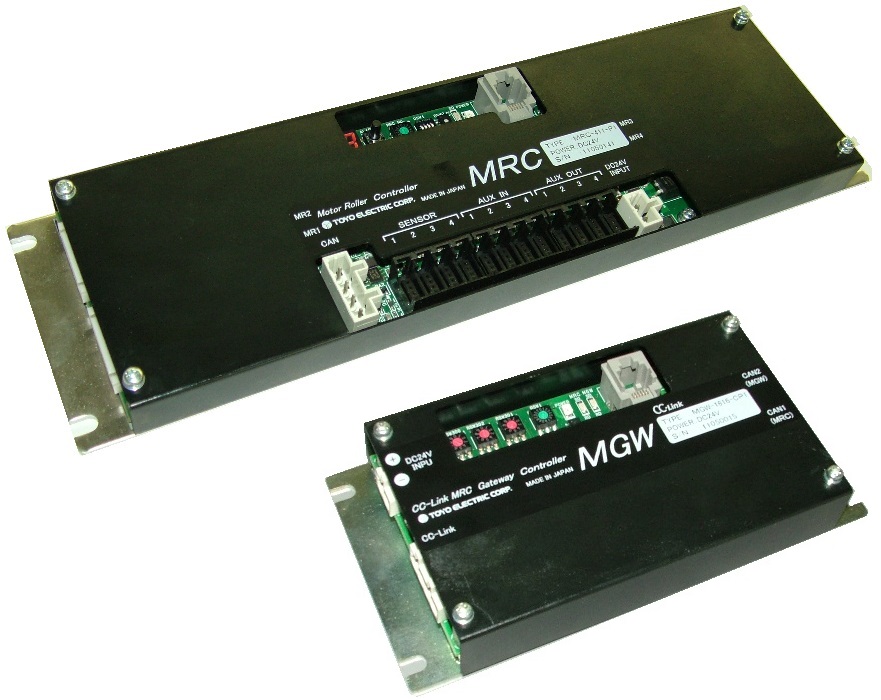 | | |
| --- | --- |
| Station type | Remote device station |
| Number of stations occupied | 4 stations |
| Protocol version | Ver.2.0 |
| External dimensions | 160×80×25mm |
| Mass | 320g |
| Standard Price | お問い合わせ下さい |
Contact
[Japan]

Company name : TOYO ELECTRIC CORPORATION
Telephone : +81-568-55-3286
Mail : info@toyo-elec.co.jp

[Korea]

대리점 ㈜세봉
서울특별시 강남구 논현로8길 5 세봉빌딩 4층
Tel:02-2276-1331


URL: http://www.toyo-elec.co.jp/en/index.html

Search for a different product
CC-Link Partner Association (CLPA)
Members Site