CC-Link partner product information
CC-Link|Master|PC・others
Advanet Inc.
VMEbus CC-Link communication slave board Advme1569A
Advme1569A is a slave board of VME bus for the communication of CC-Link (Control & Communication Link).
This board acts as a local station or master station of CC-Link.
Feature
It is possible to incorporate CC-Link system to the VME bus interface system.
I can be updated quickly and easily and numeric data ON / OFF information of input and output that another station is responsible for.
You can read the monitor information on CC-Link.
Supports. CC-Link Ver 2.00
VME CC-Link board configuration VME carrier board (below the main board) CC-Link in daughter board (following sub-board).
CC-Link up to 3ch by changing the number of the sub-board
It can be equipped with an interface.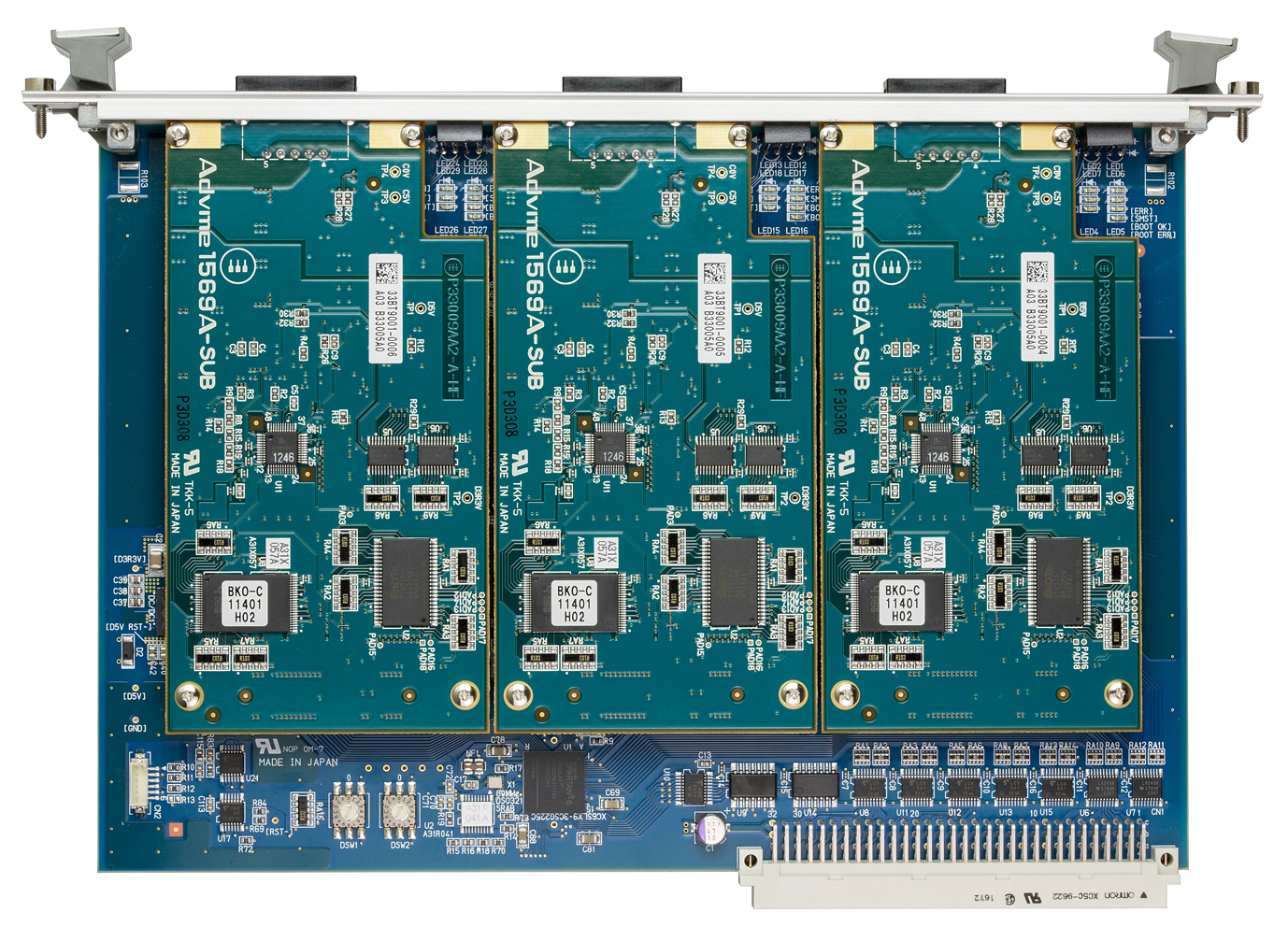 | | |
| --- | --- |
| Station type | Master station,Local station |
| Number of stations occupied | max4 |
| Protocol version | 1.10,2.00 |
| External dimensions | VME6U size 1 slot width |
| Mass | 440g (When mounted three sub-board) |
| Standard Price | Please contact us |
CSP+File
Contact
[Japan]

name : Advanet Inc.
phone : Headquarters : +81-86-245-2861 Tokyo Branch : +81-3-5294-1731
e-mail : sales@advanet.jp
other : https://www.advanet.co.jp/en/
Search for a different product