CC-Link partner product information
SLMP|Client/Server|Sensor・Encoder
Cognex Corporation
In-Sight Micro Vision Systems
Feature
In-Sight Micro packs an entire vision system into an amazingly small package measuring just 30mm x 30mm x 60mm—the size of a remote head camera. Its small size, together with a unique non-linear calibration tool that enables mounting at angles of up to 45-degrees makes In-Sight Micro ideal for mounting in tight spaces on robots and hard-to-reach machinery anywhere on the production line.
In-Sight Micro includes the proven Cognex vision tool library to handle the broadest range of vision applications for the widest array of industries. And with the new EasyBuilder® configuration software, even the most powerful vision tools are accessible to users with little vision experience.
No PC required! The unique VisionView® operator interface panel makes it easier than ever to monitor production processes. VisionView automatically detects any Cognex vision system on the network and simultaneously displays information from up to nine vision systems in a tiled view.
The In-Sight Micro family sets a performance standard for all-in-one color vision systems. From food processing to consumer goods packaging, from pharmaceutical inspection to automotive assembly.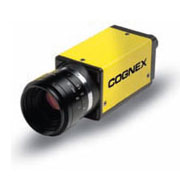 | | |
| --- | --- |
| Station type | |
| Number of stations occupied | |
| CC-Link version | |
| External dimensions | 30 x 30 x 60 mm |
| Mass | |
| Standard Price | |
Contact
[Japan]

Cognex K.K.
Bunkyo Green Court 23rd floor
2-28-8 Hon-komagome, Bunkyo-ku
Tokyo 113-6591
TEL: 0120-005409

[China]

Cognex Vision Inspection System (Shanghai) CO., LTD Sales Dept.
Phone: +86-21-50509922
Fax: +86-21-50509929

[Korea]

현지법인 코그넥스코리아
서울 송파구 법원로 135대명타워 5층
Tel : 02-539-9047

대리점 ㈜해원티앤디
부산광역시 사상구 괘감로 59-14
Tel:051-312-0033


[Taiwan]

Cognex Taiwan
10F-1, No. 25, Puding Road
Hsin Chu City
300 Taiwan, ROC
phone : +886 3 578 0060

[Europe]

Cognex France
Immeuble "Le Patio"
104, avenue Albert 1er
92563 Rueil-Malmaison Cedex
phone : +33 (0)1 4777 1550
e-mail : sales@cognex.fr

[US]

Cognex Corporation
One Vision Drive
Natick, MA 01760-2059
phone : 508-650-3000
e-mail : contactus@cognex.com

[India]

Cognex Sensors India Pvt.
Millenia, Room 107
Level 1, Tower B
No 1& 2 Murphy Road, Ulsoor
Bangalore 560008 India
phone : +91 80 4022 4118

[Other]

Cognex Singapore
10 Anson Road, #30-06
International Plaza
Singapore (079903)
phone : +65 632 55 700
URL: http://www.cognex.com/

Product details: http://www.cognex.com/ProductsServices/VisionSystems/default.aspx?id=110

Mail: support@cognex-china.com

Search for a different product