CC-Link partner product information
CC-Link|Slave|PLC
Sekisui Jushi Cap-Ai System Co.,Ltd.
Contoller for CC-Link / ACC10161
The controller for CC-Link can cotrol Pick-to-Light system by a sequenser.
Feature
In the same system it can control other systems that are for CC-Link.
It can be controlled by standard processes because it is for CC-Link.
It can realize easily coupling of some type of equipments that are controlled by a sequenser.
It can be valid for "Ver.2.0 Extensive Cyclic".
It can be connected to the maximum 24 quantities of digital devices and also to revoling lights.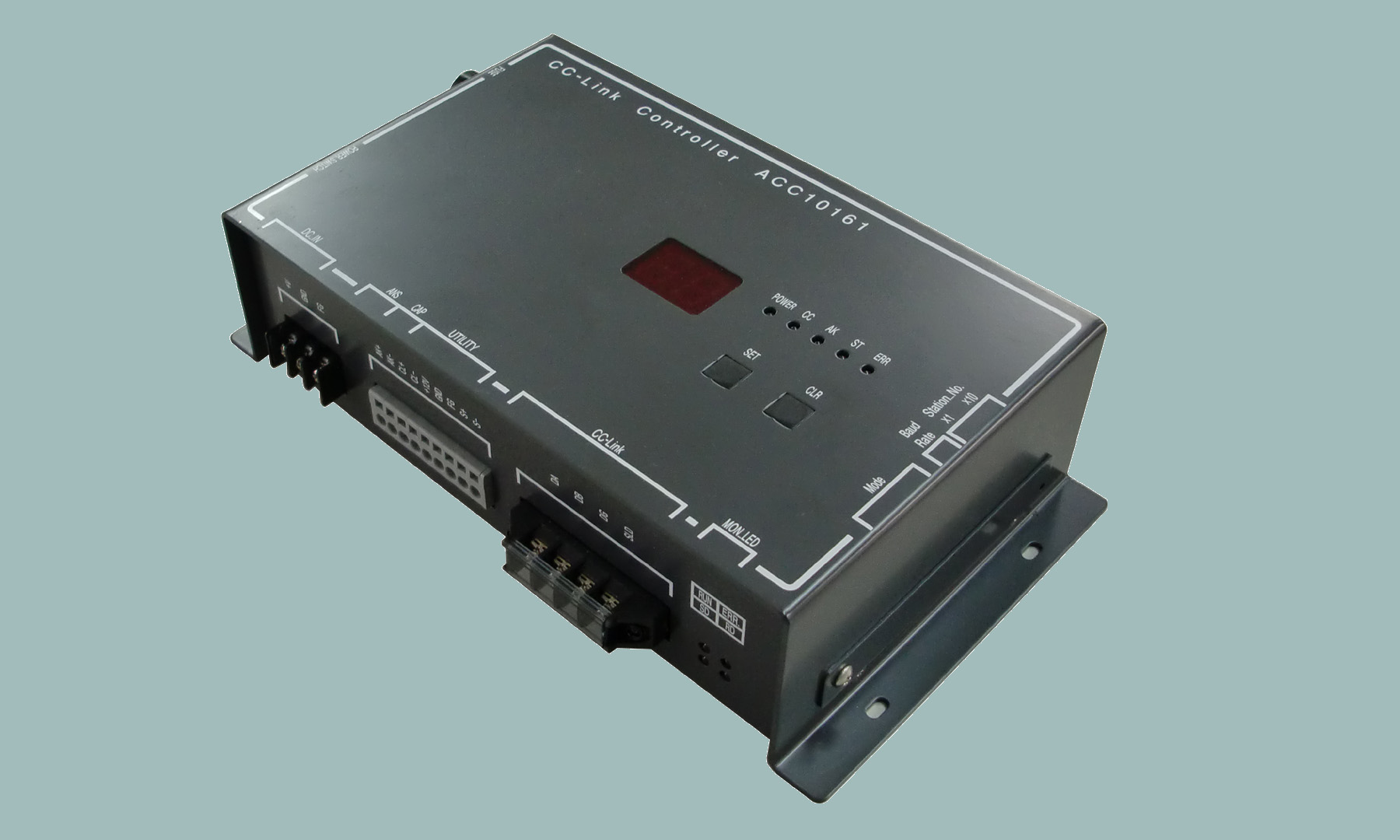 | | |
| --- | --- |
| Station type | Remote Device Channel |
| Number of stations occupied | 1, 2, 3,and 4 channel |
| Protocol version | Ver.1.10 Ver2.00 |
| External dimensions | 241×60×132 [mm] |
| Mass | About 1.0 [kg] |
| Standard Price | |
Contact
[Japan]

Sekisui Jushi Cap-Ai System Co.,Ltd. Sales Department
TEL:+81-3-6400-5155 FAX:+81-3-6400-5157
URL: http://www.cap-ai.jp/

Mail: cap00@cap-ai.jp

Search for a different product
CC-Link Partner Association (CLPA)
Members Site