CC-Link partner product information
CC-Link|Slave|Inverter・Servo systems
Toshiba Schneider Inverter Corporation
High Performance TOSVERT VF-AS1 CCL001Z1
TOSVERT VF-AS1 has outstanding Performance, including high torque, fast response, high accuracy and excellent environmental compatibility with easy operation.
Feature
Compatible with CC-Link Ver.1.10 by installing a built-in option.
The built-in noise filter/DCL reduces high frequency noise/harmonic wave.
EASY key and 8 basic parameters.
0.3Hz-200% start torque, 500kW highest in the 400V class.
My function, speed/torque control with a sensor, and RS485 communication incorporated.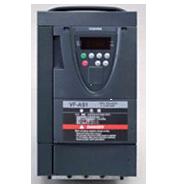 | | |
| --- | --- |
| Station type | Remote device station |
| Number of stations occupied | 1 station |
| Protocol version | Ver.1.10 |
| External dimensions | |
| Mass | |
| Standard Price | |
Contact
[China]

name : Toshiba Industrial Products Sales Dalian Corporation
phone : TEL:+86-411-87547000
e-mail :
other : Room No.716,7th floor,International Commercial Mansion,No.201,the 4th Huanghai Road(west),Free Trade Zone, Dalian,116600, CHINA

[Korea]

name :  TOSHIBA INDUSTRIAL PRODUCTS SALES CORPORATION
         GLOBAL INDUSTRIAL PRODUCTS BUSINESS UNIT
          EXPORT GROUP
phone : +81-3-5644-5509
e-mail :
other : 9-11, Nihonbashi-honcho 4-Chome, Chuo-Ku,Tokyo 103-0023,Japan:

[Taiwan]

name : TOSHIBA INDUSTRIAL PRODUCTS SALES CORPORATION
         GLOBAL INDUSTRIAL PRODUCTS BUSINESS UNIT
          EXPORT GROUP
phone : +81-3-5644-5509
e-mail :
other : 9-11, Nihonbashi-honcho 4-Chome, Chuo-Ku,Tokyo 103-0023,Japan

[India]

name : Toshiba India Private Limited
      Industrial Systems - SIS Divisio
phone : +91 124 4996663
e-mail :
other : 3rd Floor, Building No. 10 Tower – B, Phase - II DLF Cyber City, Gurgaon - 122 002 Haryana, India
URL: http://www.inverter.co.jp/index_e.htm

Product details: http://www.inverter.co.jp/product/inv/idx_vfas1_e.asp

Product details: http://www.inverter.co.jp/product/inv/idx_option_e.asp?SERIES=AS1

Search for a different product
CC-Link Partner Association (CLPA)
Members Site