TI Sitara™ processors support CC-Link IE Field Basic and provide industrial grade solutions

Texas Instruments offers industrial grade devices to support 10+ year solutions with features like 100,000 power-on-hours at 105°C, high temperature availability up to 125°C, scalability through a combination of portfolio and unied Processor Software Development Kit (SDK), and excellent support through the E2E forums.

CC-Link IE Field Basic reference design for master and slave on TI Sitara processors
Supported by Processor SDK Linux and RTOS across Sitara processors including AMIC110, AM335x, AM437x, AM57x
Demonstrates that the implementation of CC-Link IE Field Basic on Sitara processors can meet CLPA certification critera
Key features include:
SLMP supported on slave station
Up to 64 slave stations supported by master
Fully customizable with source code available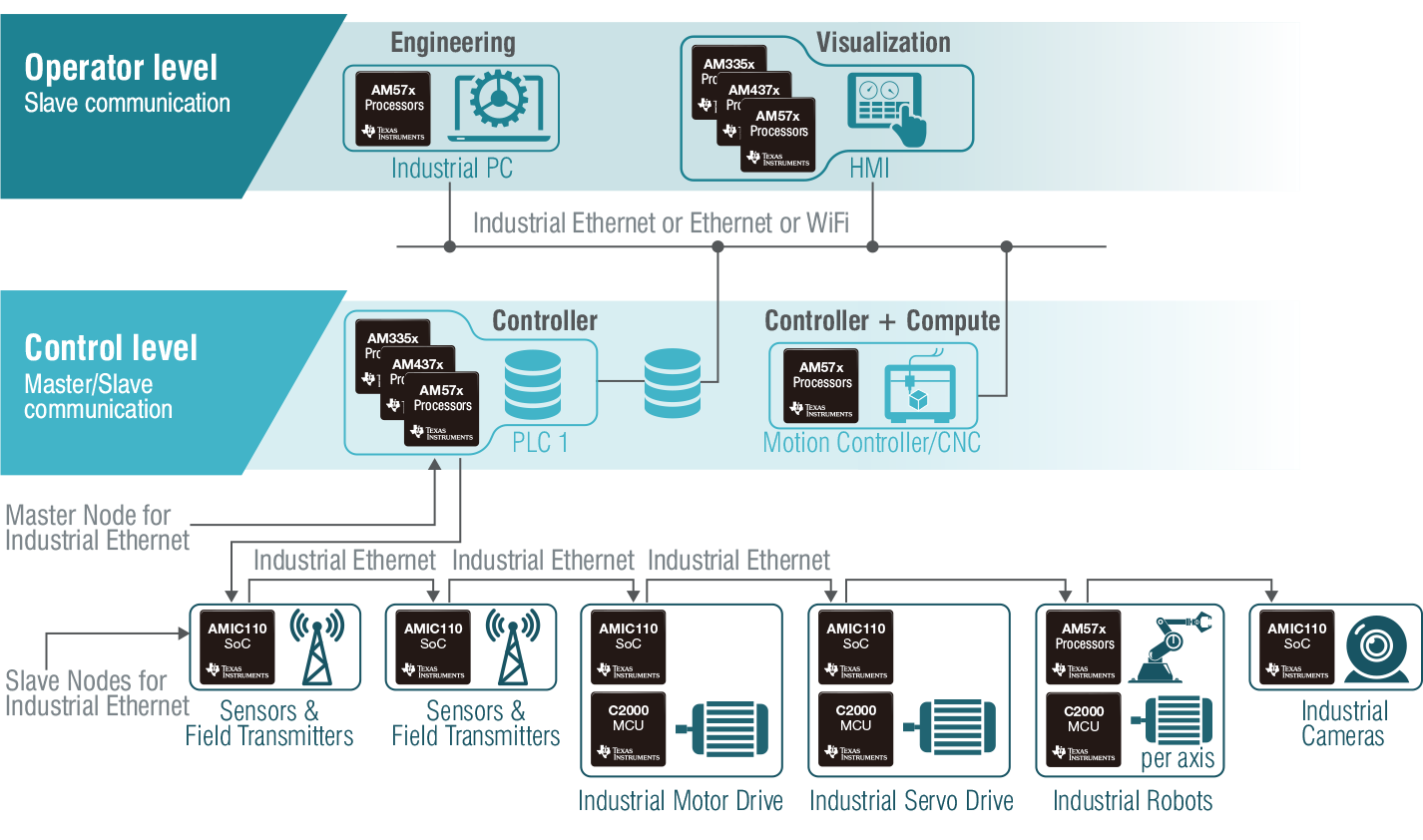 Sitara processors that support CC-Link IE Field Basic

(1)PRU-ICSS is an acronym for Programmable Real-time Unit Industrial Communications Subsystem.
Each instance of PRU-ICSS contains two programmable real-time cores with a max performance of 200MHz, among other peripherals.
(2)The 10/100 MACs are located in the PRU-ICSS and can be used for general-purpose Ethernet or industrial Ethernet.
Development Kits
TI's Industrial Development Kits (IDK) and Industrial Communications Engines (ICE) are standalone test, development, and evaluation modules that enable developers to write software and develop hardware for industrial control and industrial communications applications. Order one to start your CC-Link IEF Basic design now!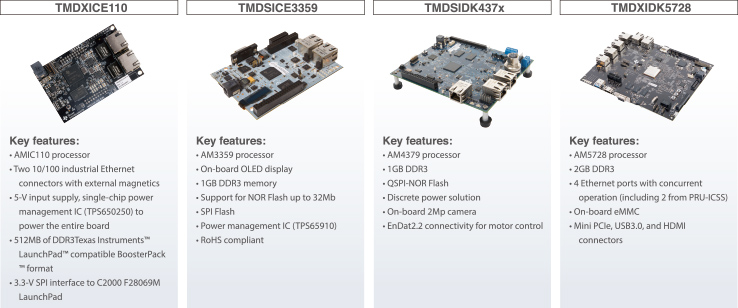 Contact addresses
Texas Instruments Incorporated
12500 TI Blvd. Dallas, TX 75243
Phone : +1-972-995-2011
URL : www.ti.com

CC-Link Partner Association (CLPA)
Members Site
Login